Below you'll find our customized and enhanced golf carts. For more information on how you can customize your cart, please contact Dave, Len or Rob at 1-866-454-1842.
Golf Carts for Sale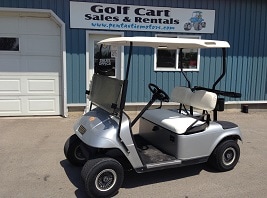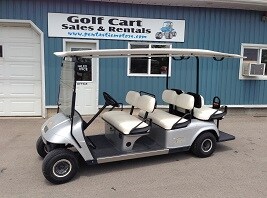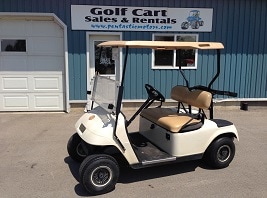 EZGO GAS POWERED GOLF CARTS FOR SALE. VARIOUS YEARS AND PRICE. CALL FOR MORE DETAILS AS OUR INVENTORY IS ALWAYS CHANGING.
PREVIOUSLY SOLD AND CUSTOM  BUILT CARTS :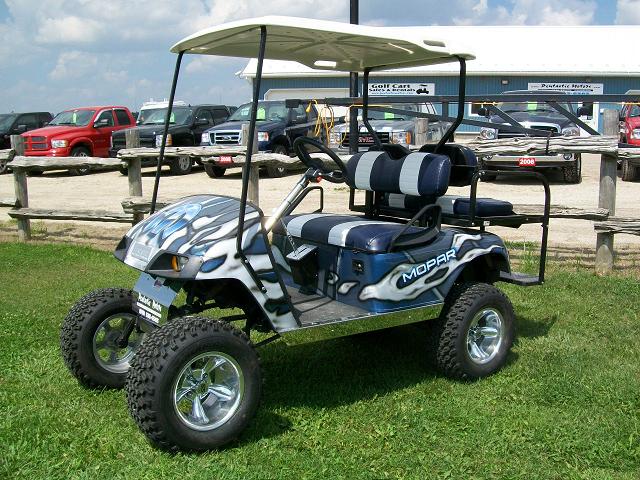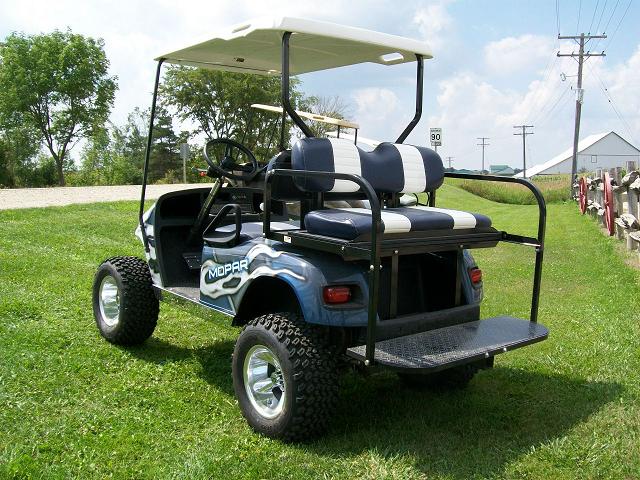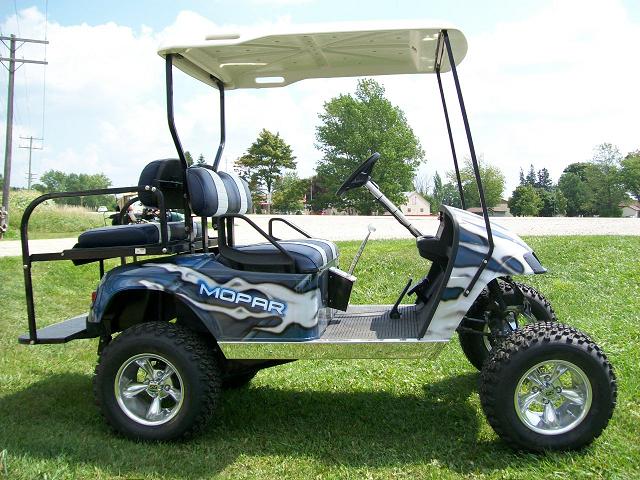 EZGO GAS POWERED  MOPAR CART, 6"LIFT, CUSTOM WHEELS,SHIFTER,STAINLESS TRIM, REAR SEAT, HEAD,TAIL AND SIGNAL LIGHTS, CUSTOM SHIFTER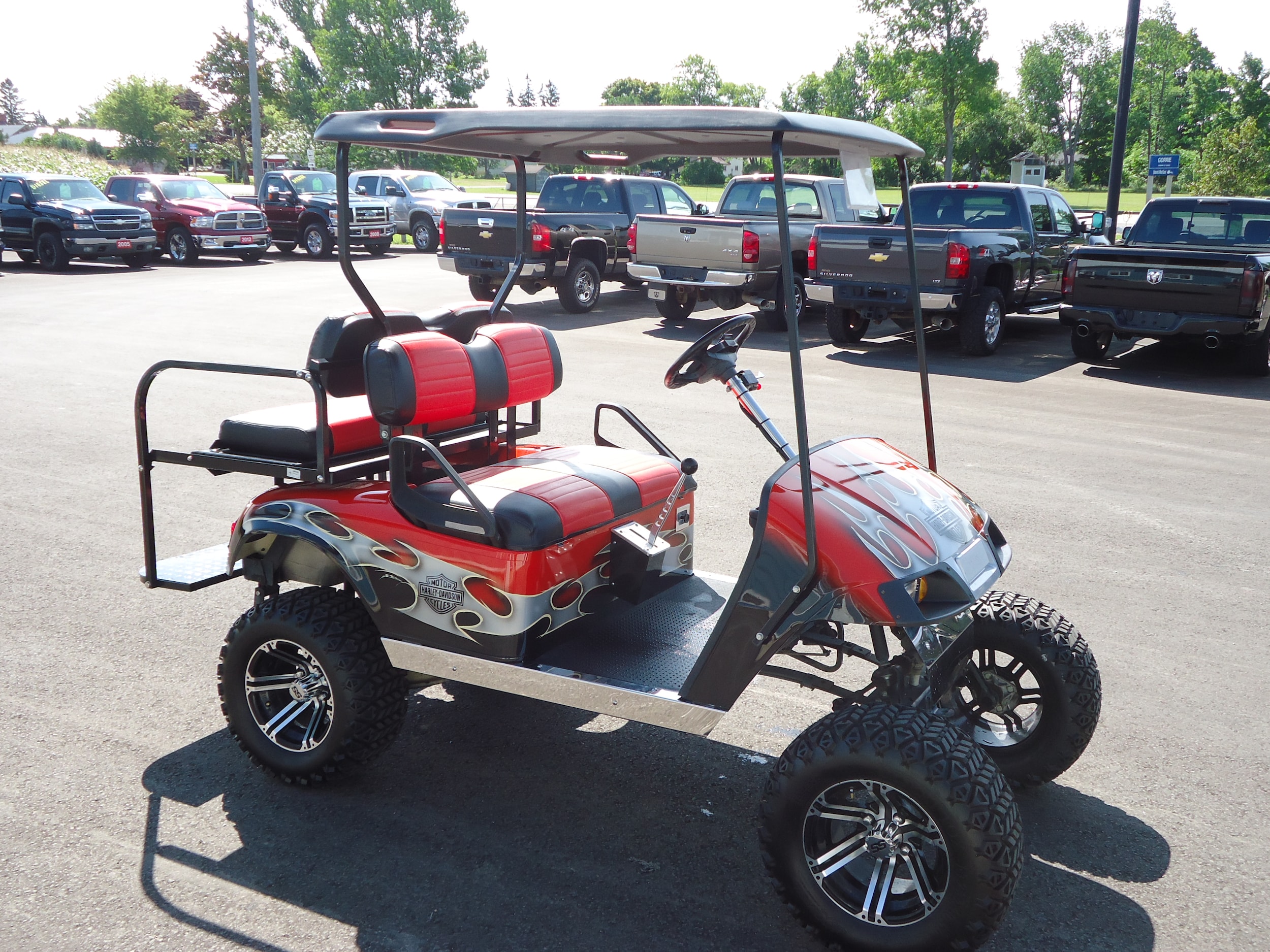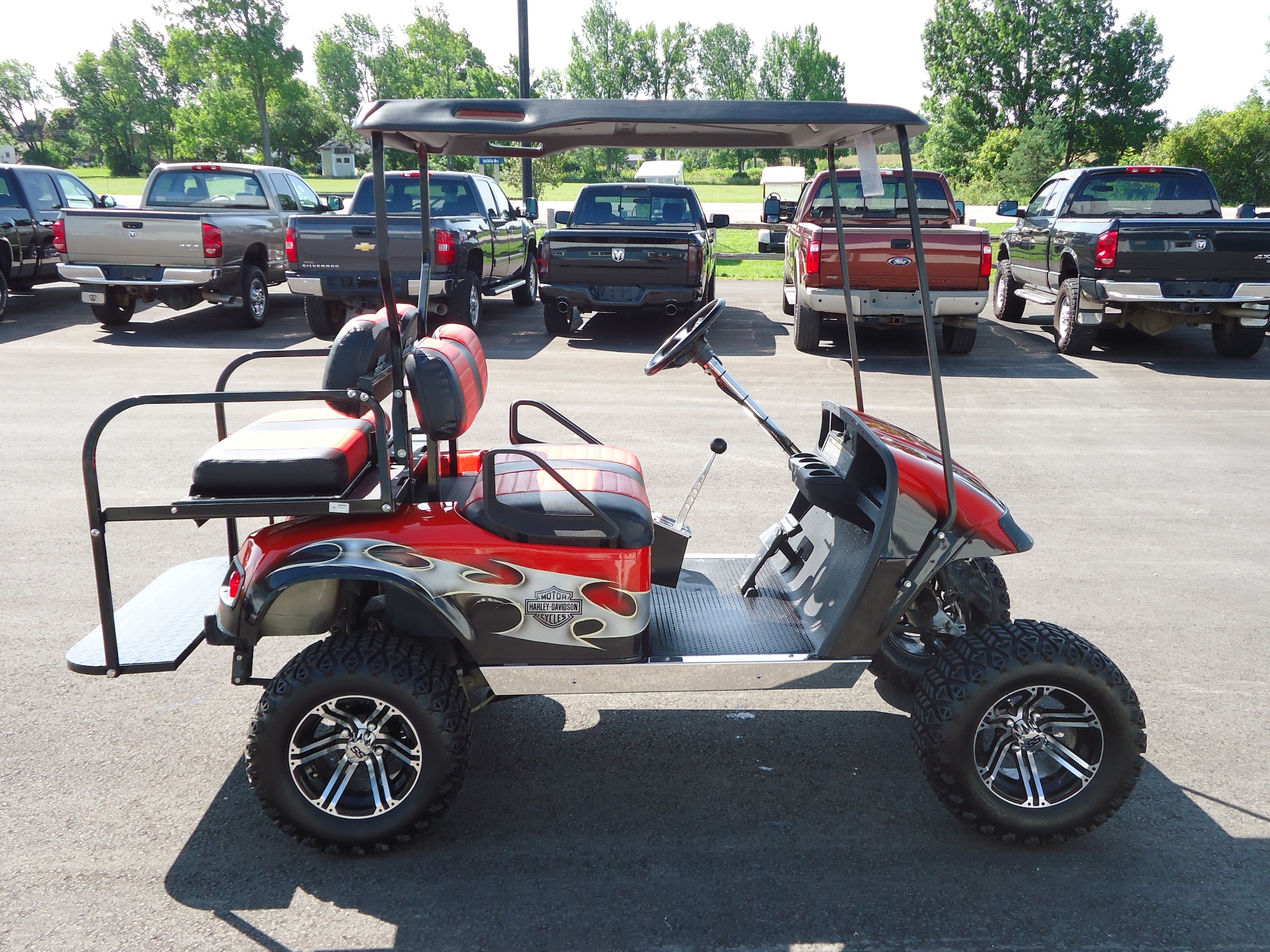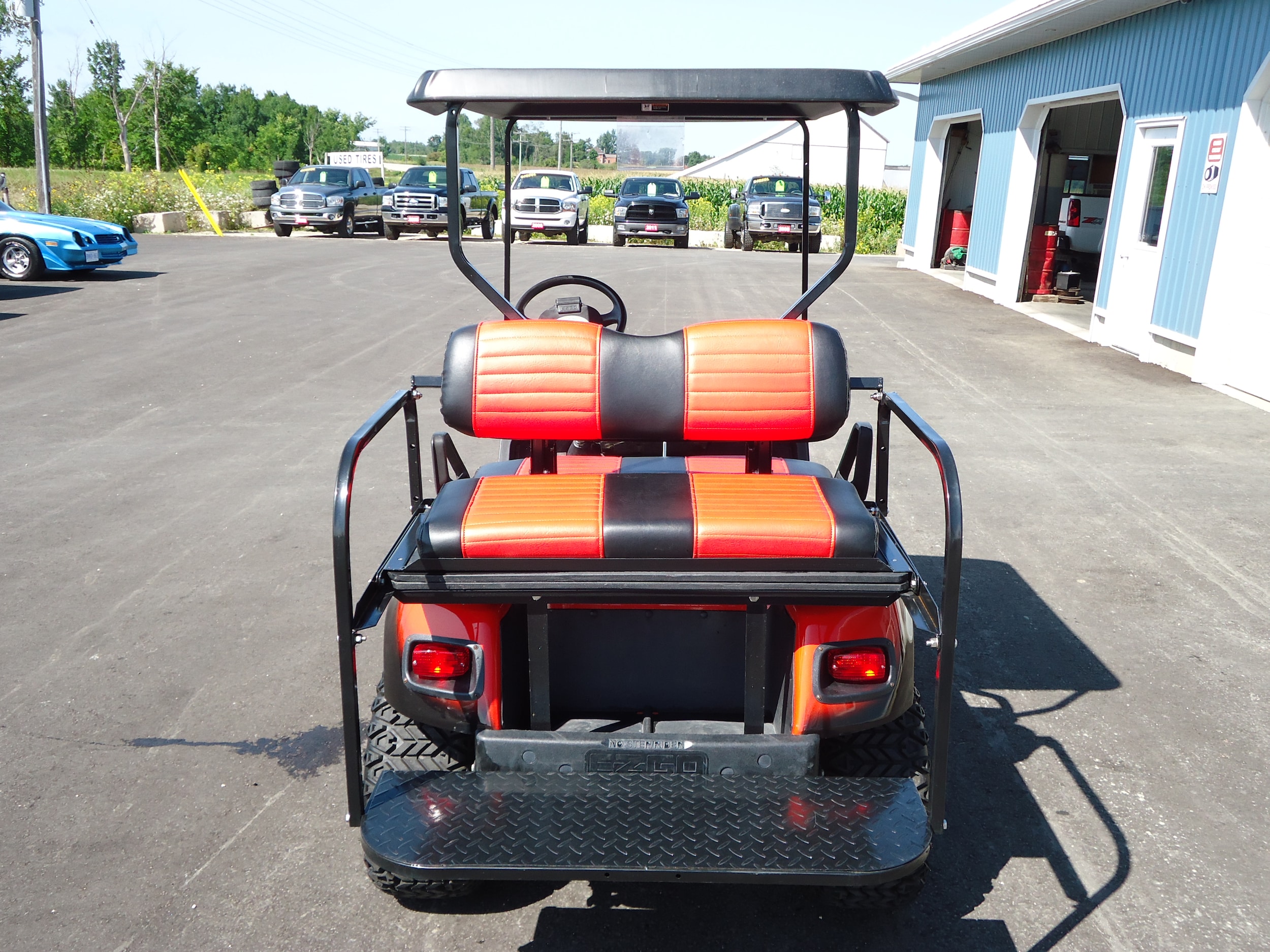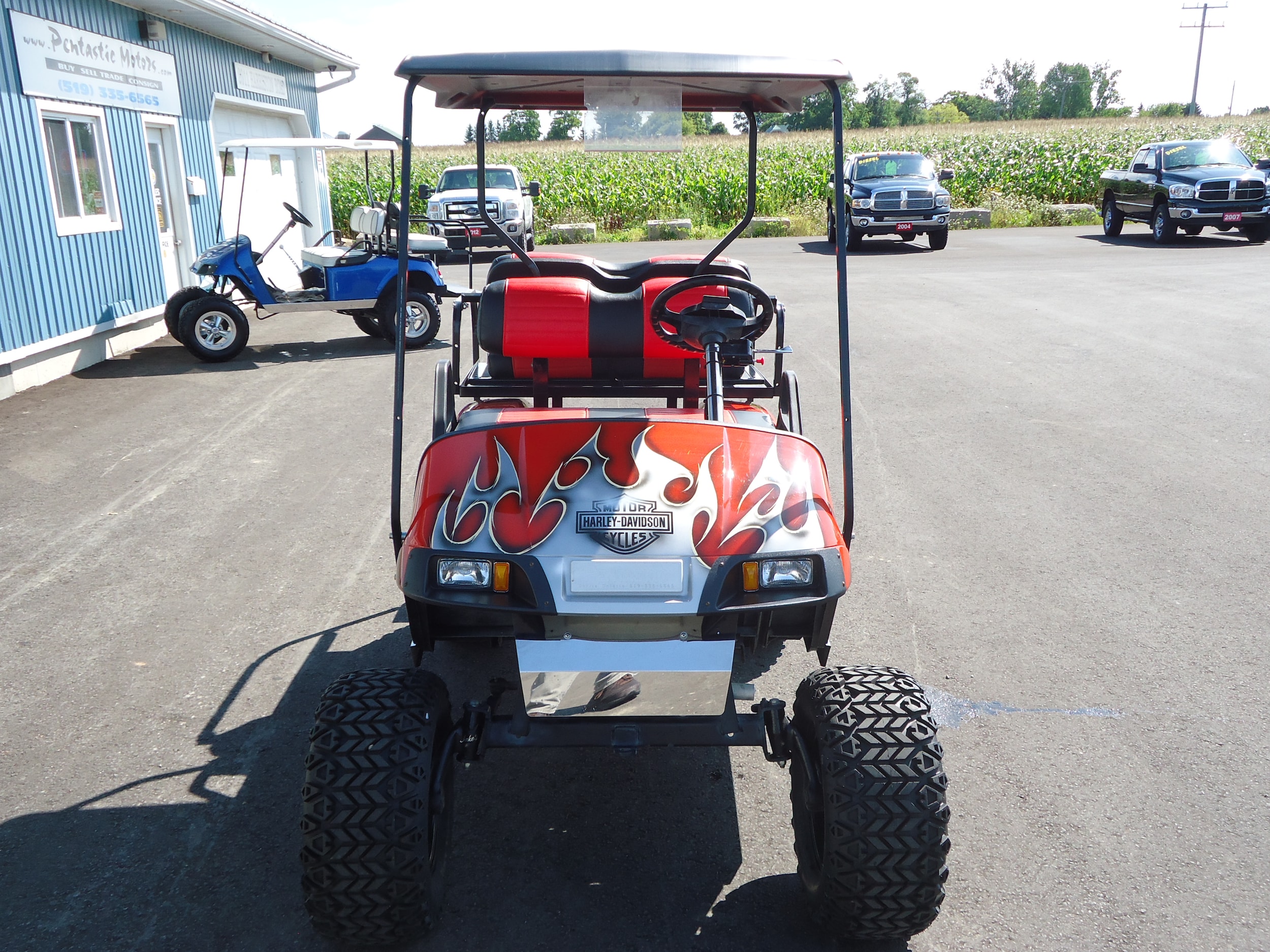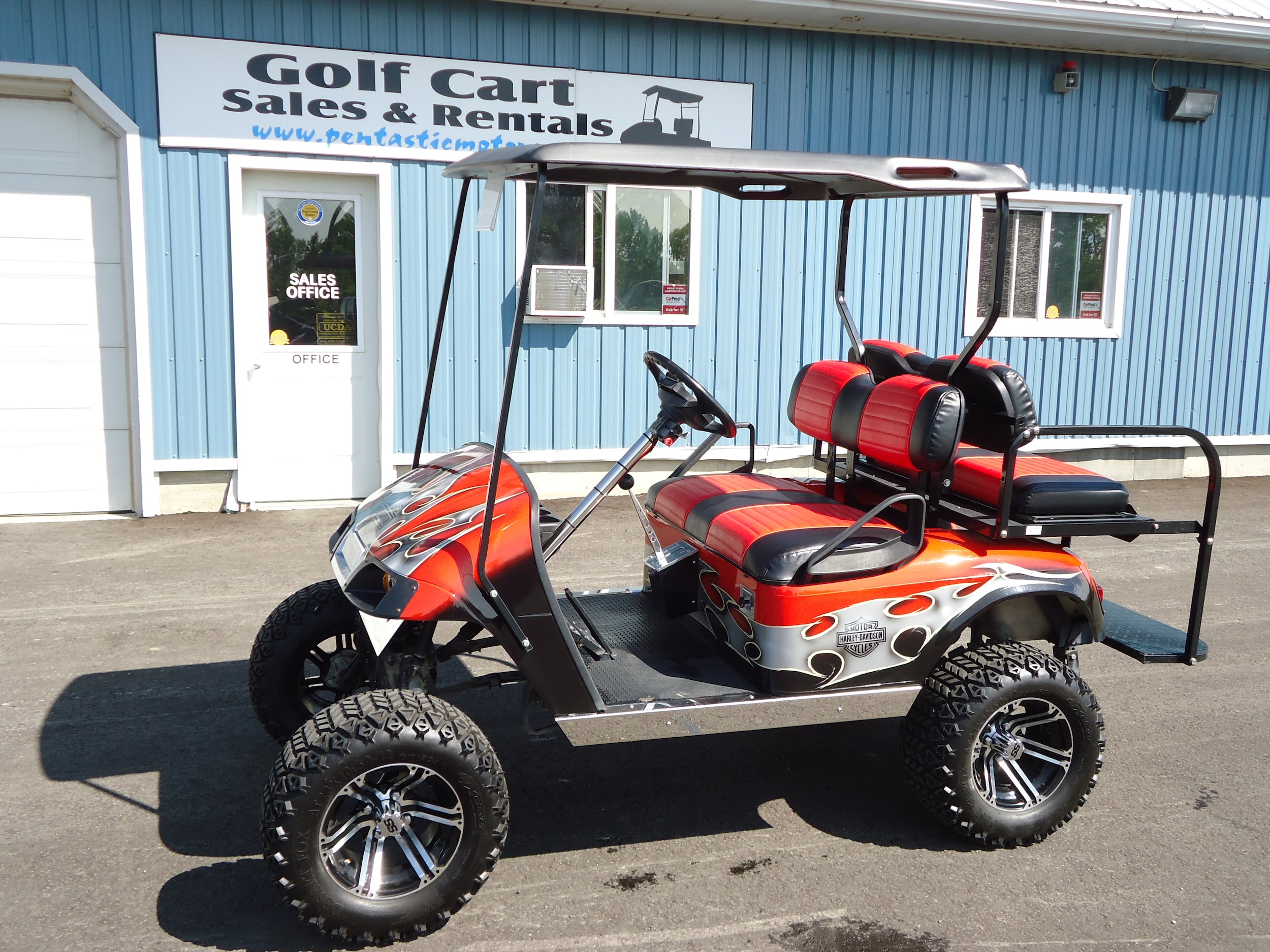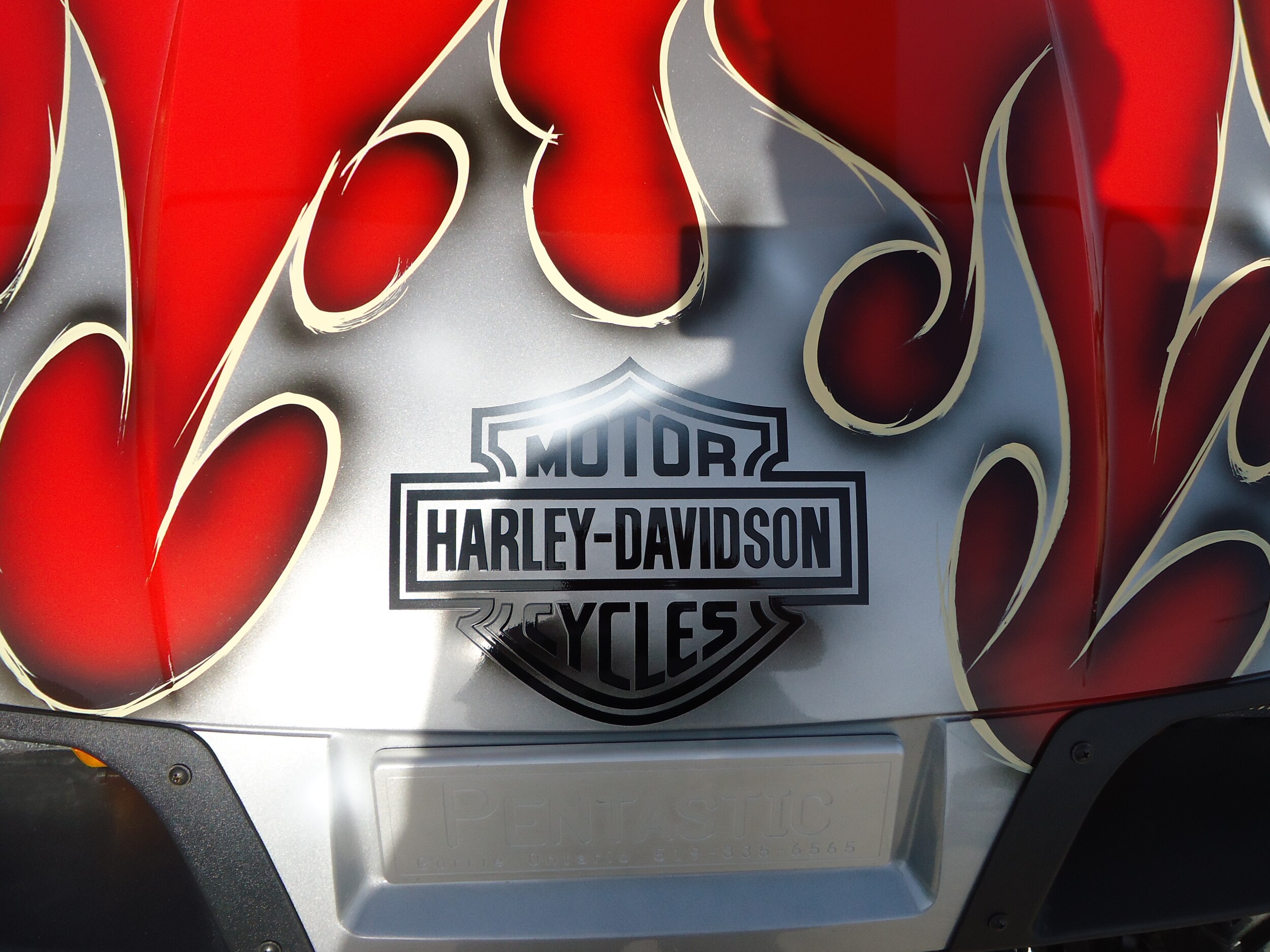 HARLEY DAVIDSON CART, EZGO GAS POWERED, LIFTED 6", CUSTOM RIMS, SHIFTER, REAR SEAT, CUSTOM UPHOLSTERY, LOTS OF STAINLESS ACCESSORIES, HEAD AND TAIL LIGHTS, TURN SIGNALS AND HARLEY DAVIDSON AIR BRUSHED GRAPHICS.   $ SOLD!!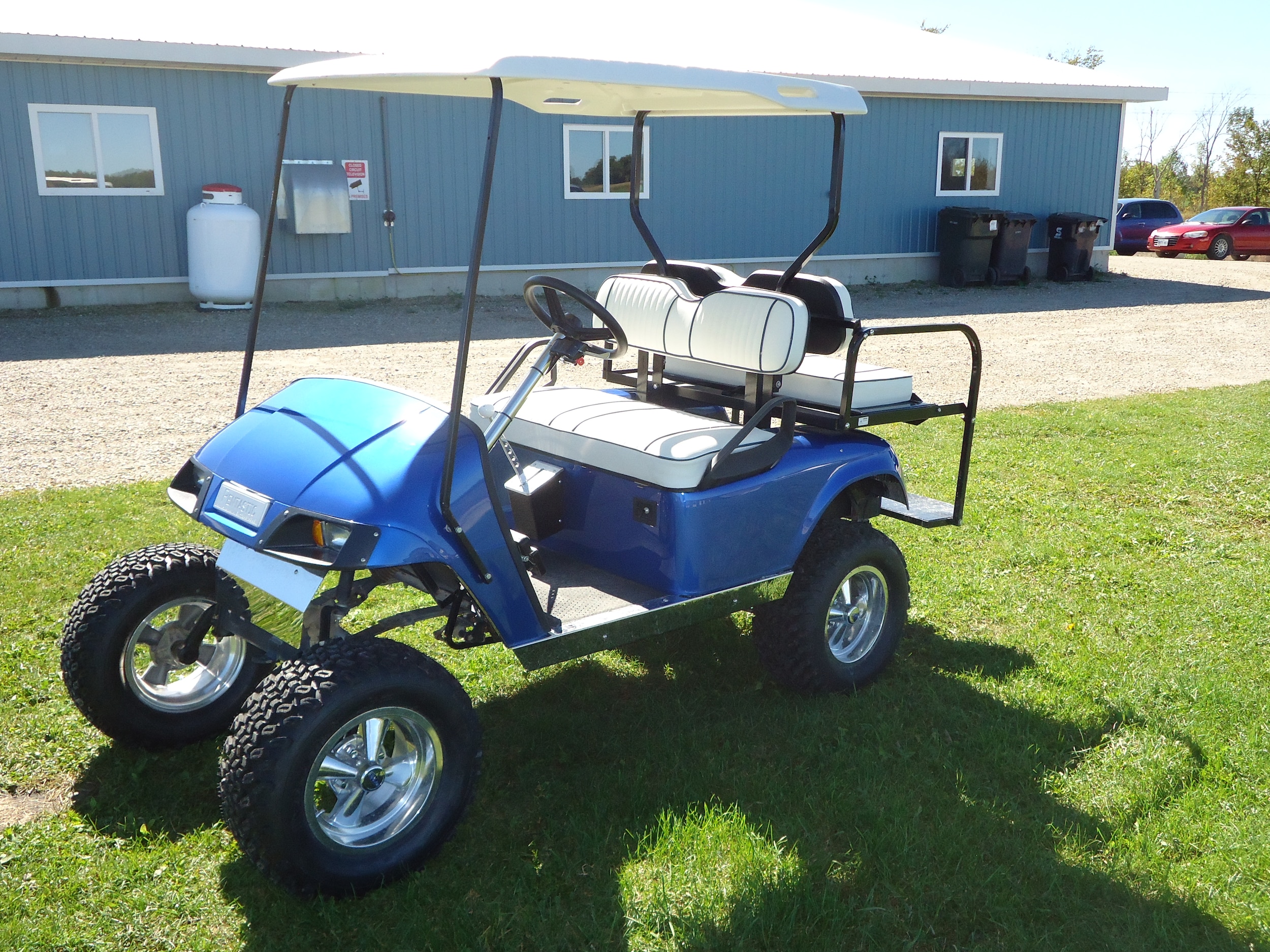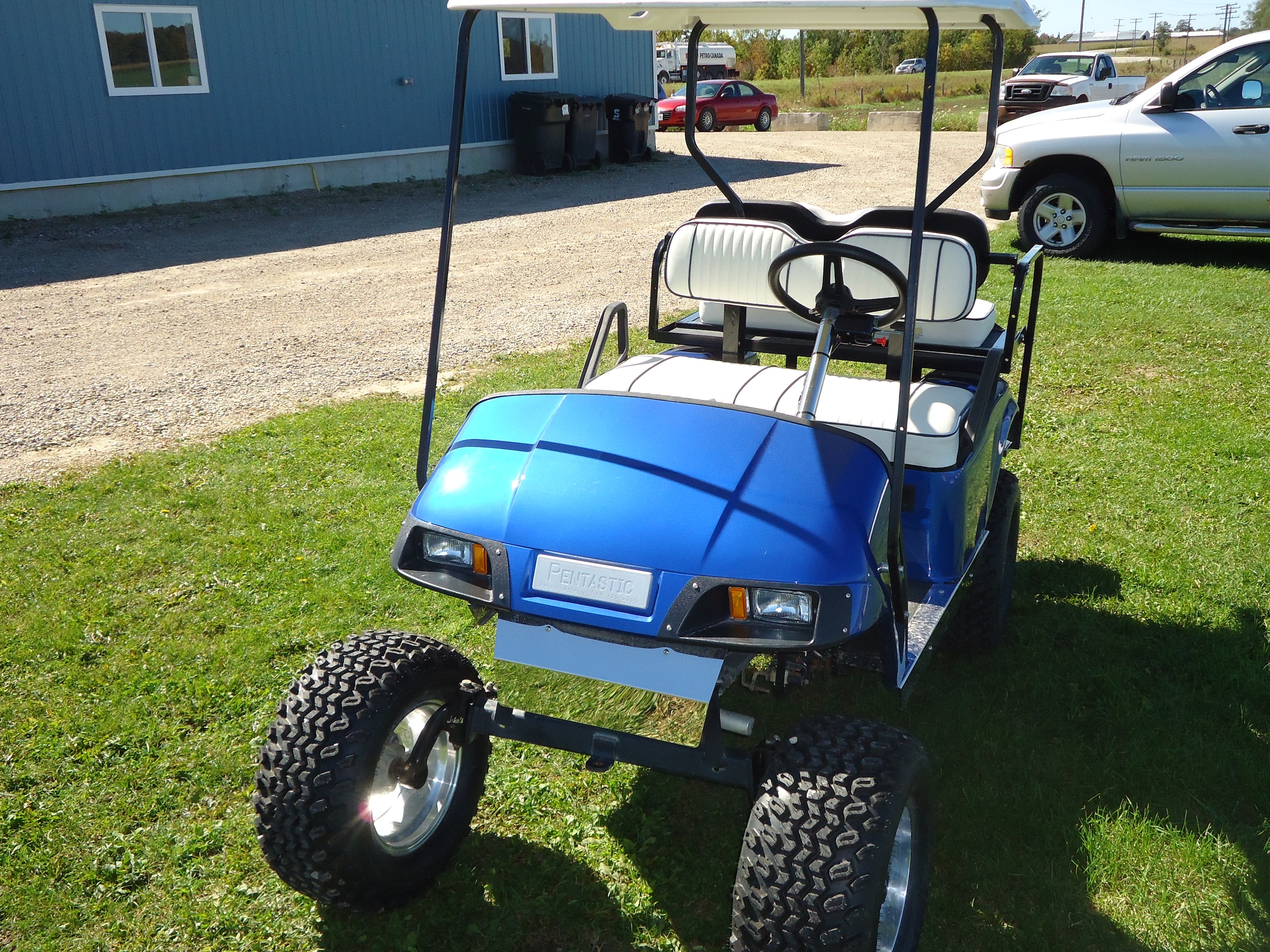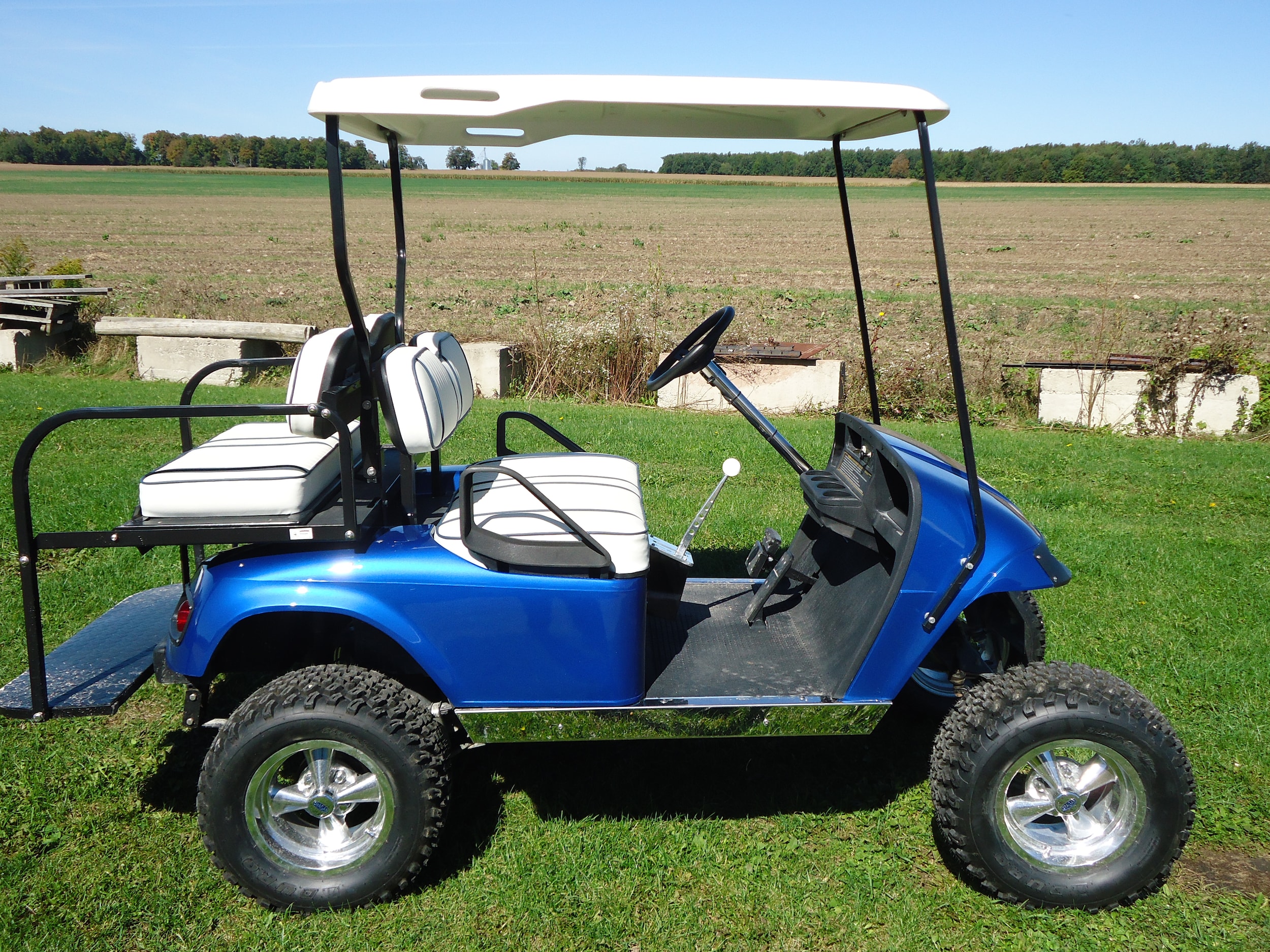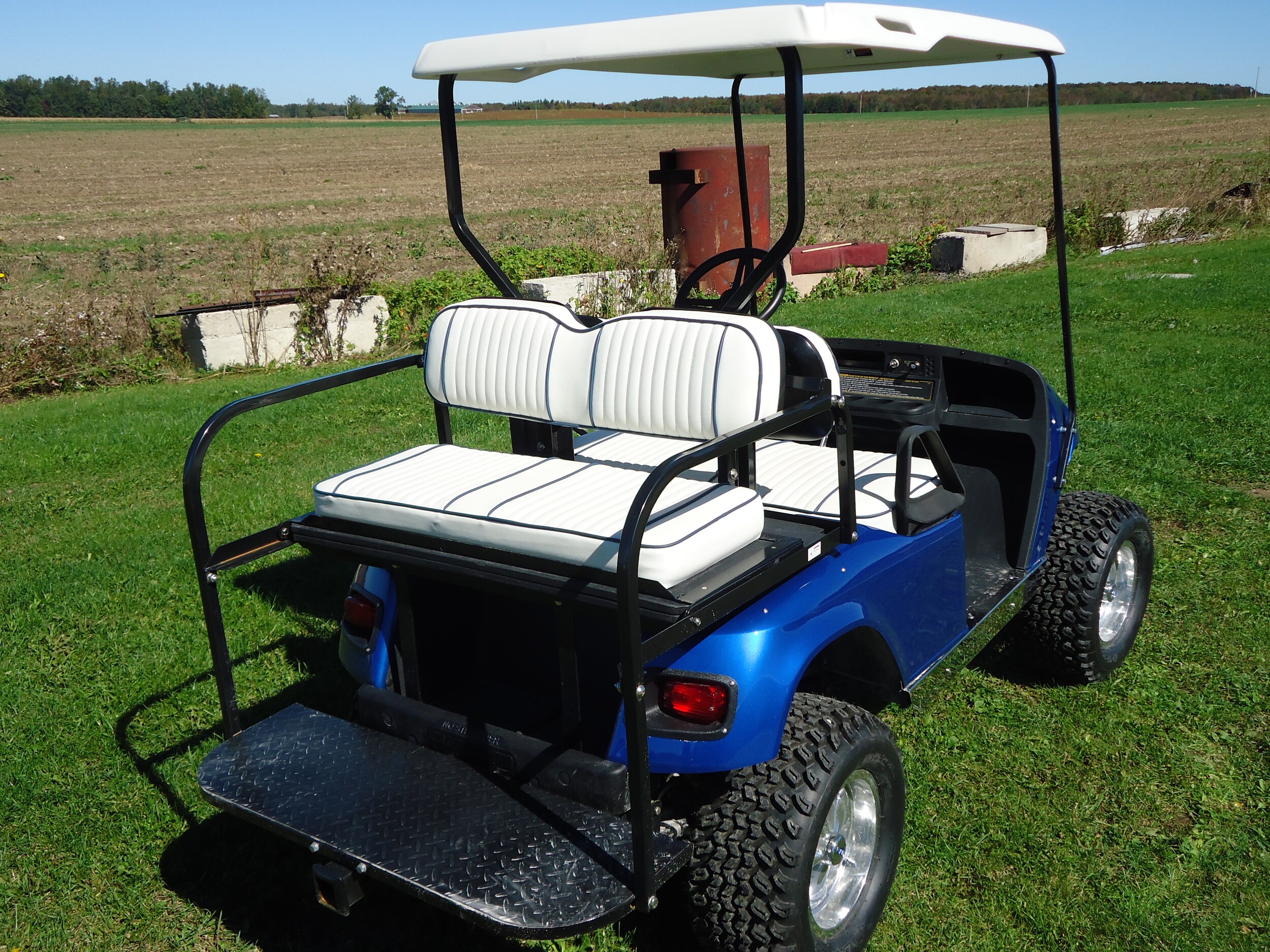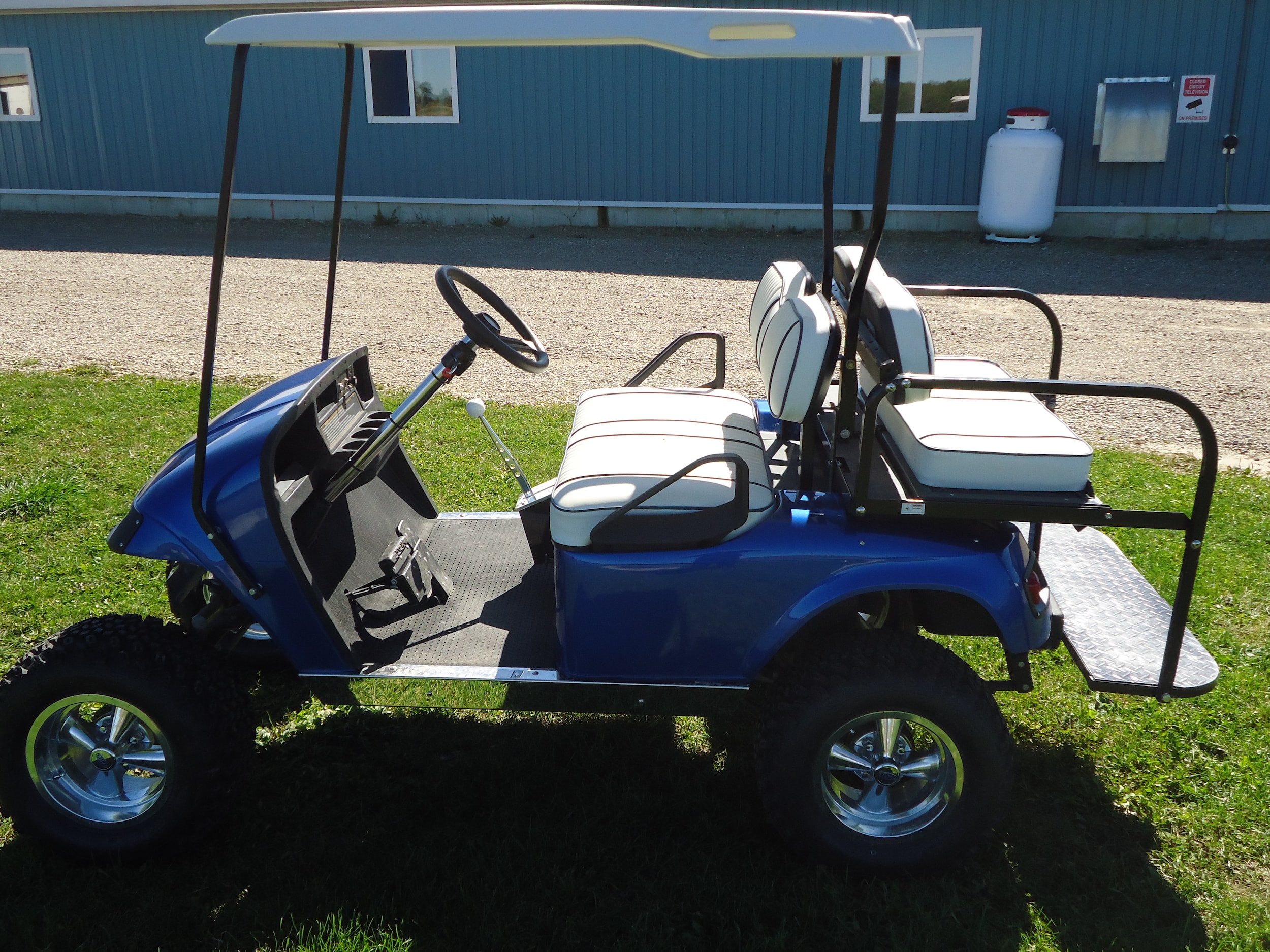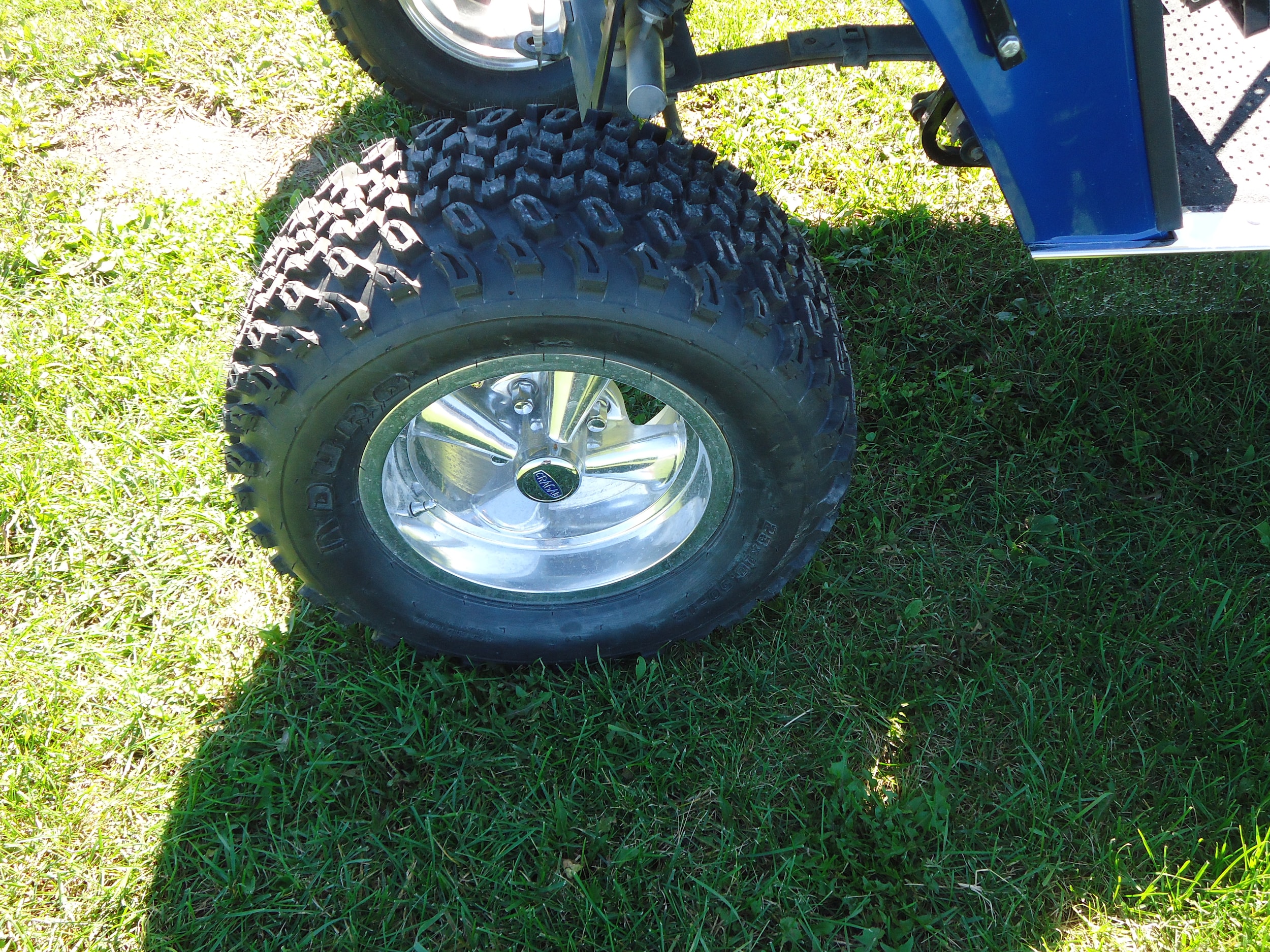 Blue Cart - EZGO GAS POWERED,  Lifted, custom paint & upholstery, cragar rims, custom shifter, rear seat, lots of stainless trim, headlights, tail lights, turn signals & brake lights, $ SOLD !!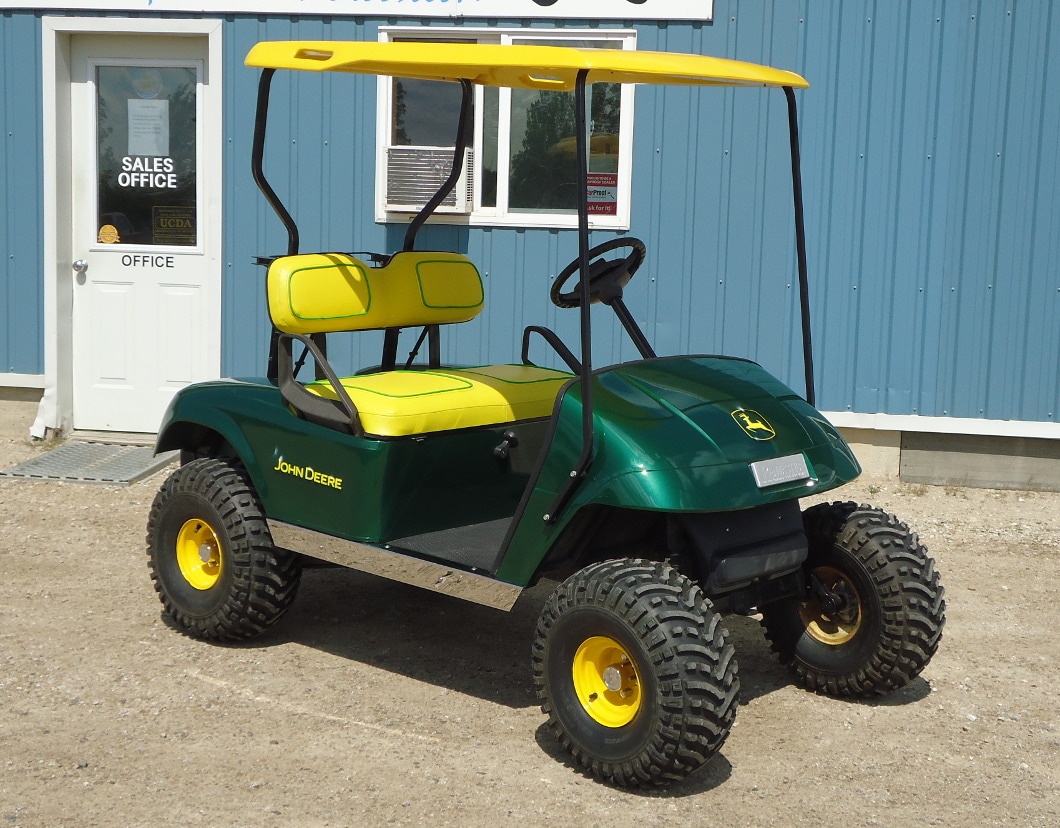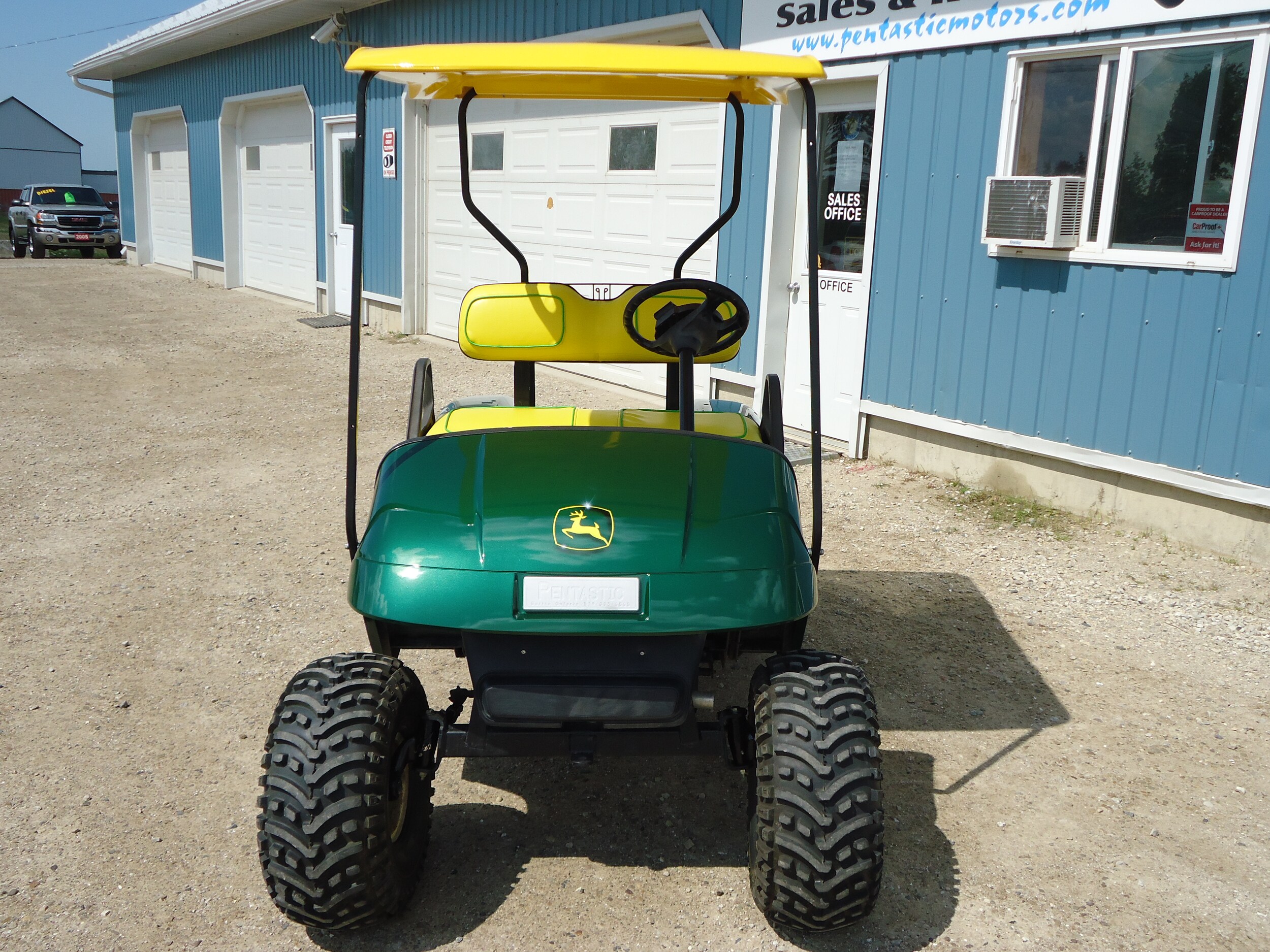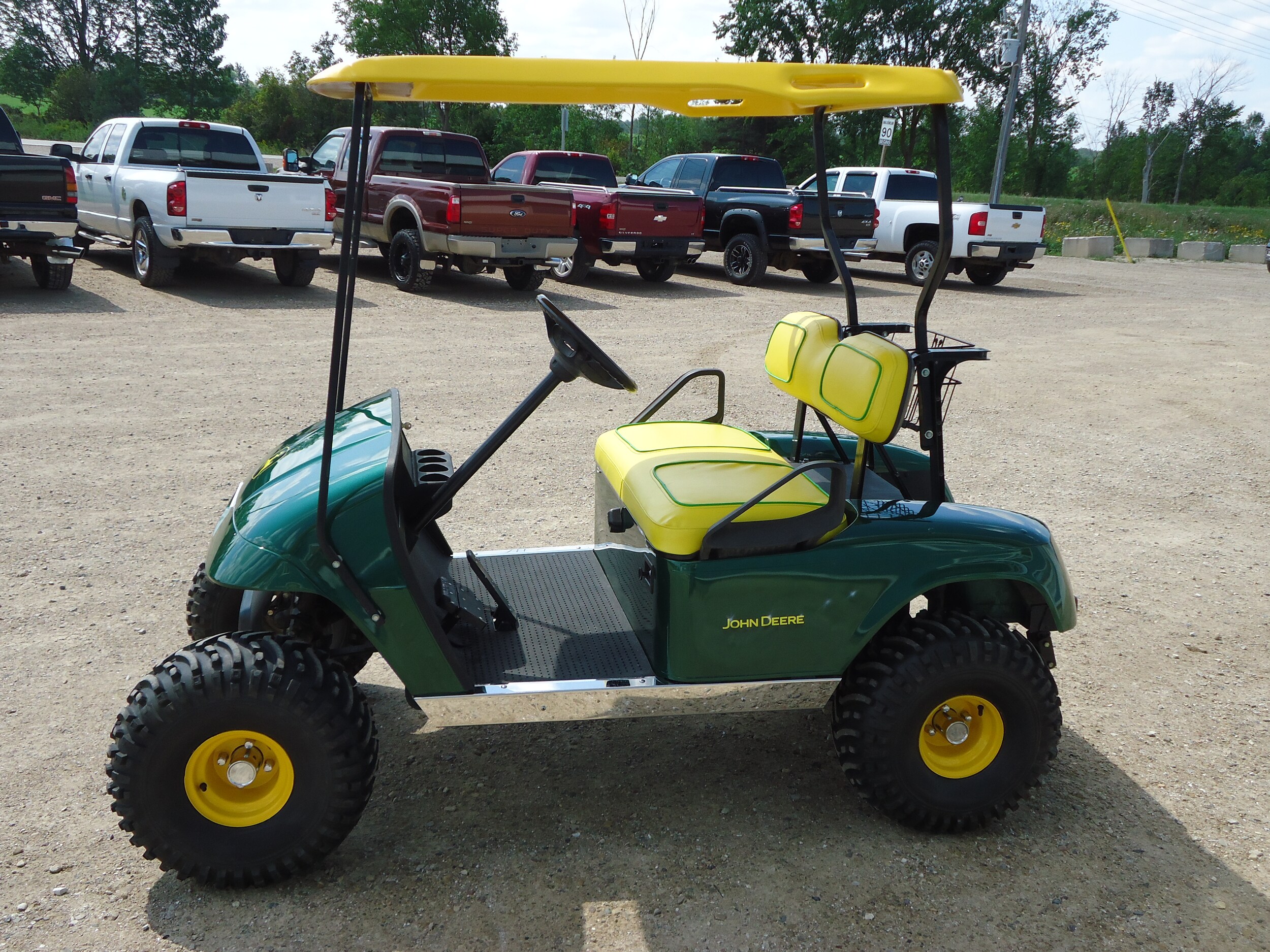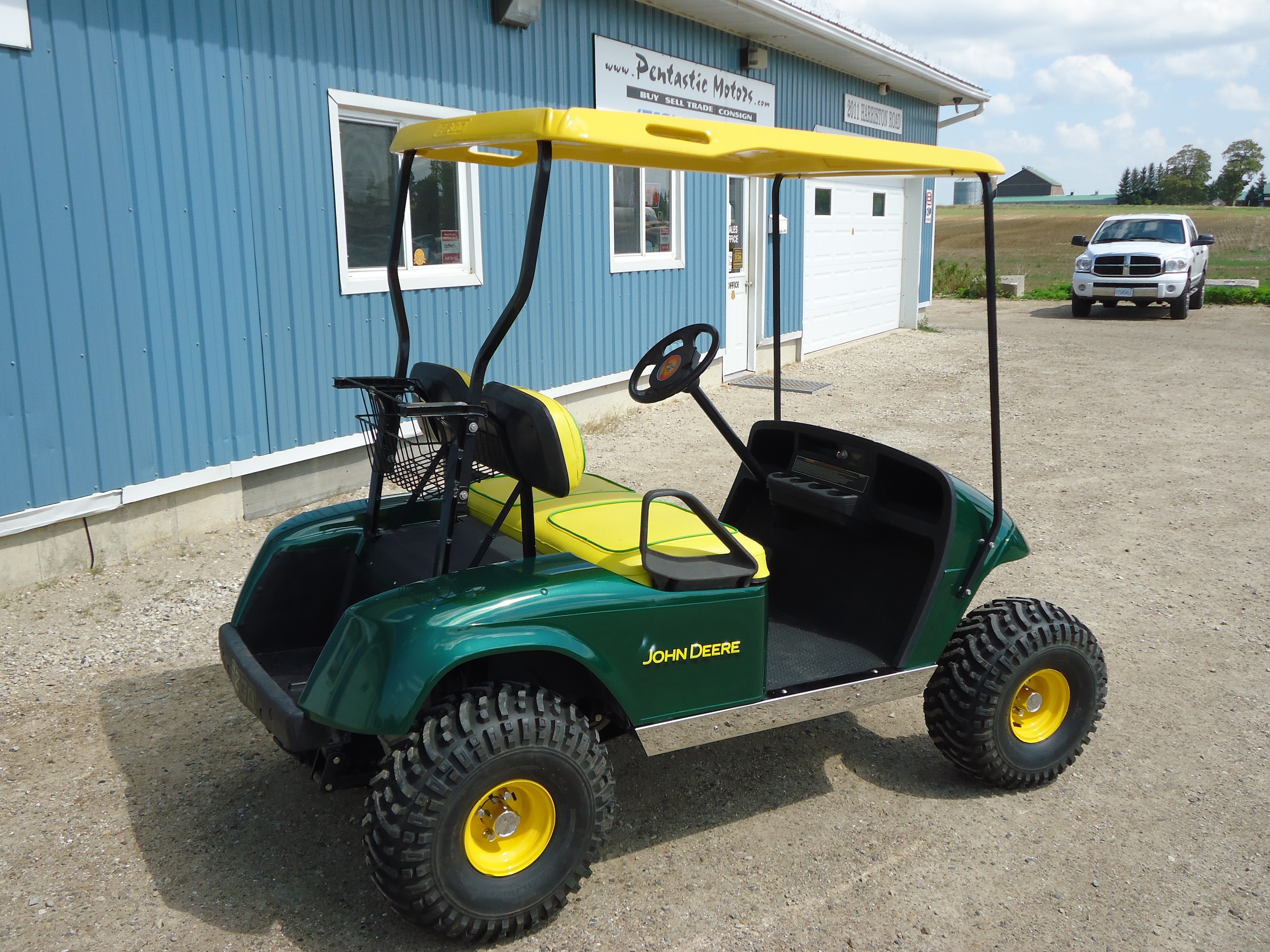 John Deere
- lifted, custom paint and upholstery, all-terrain tires, serviced and Ready-to-Ride.  ** SOLD **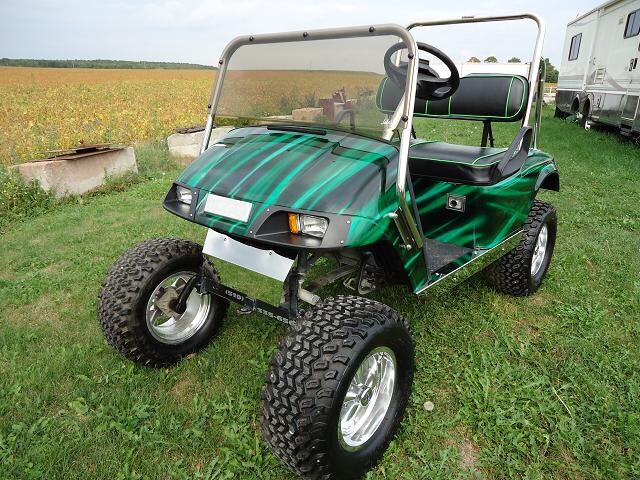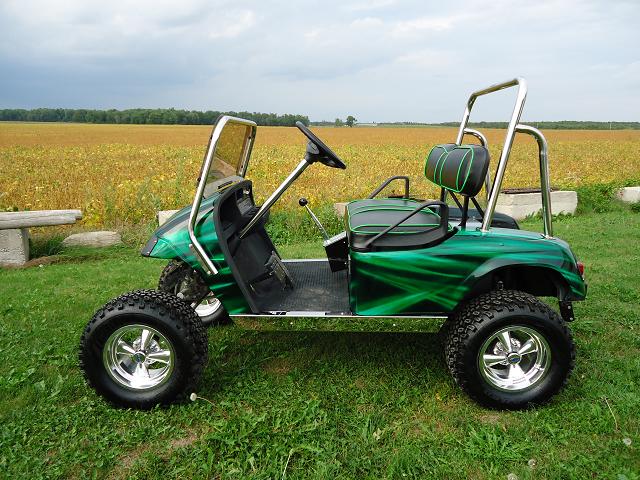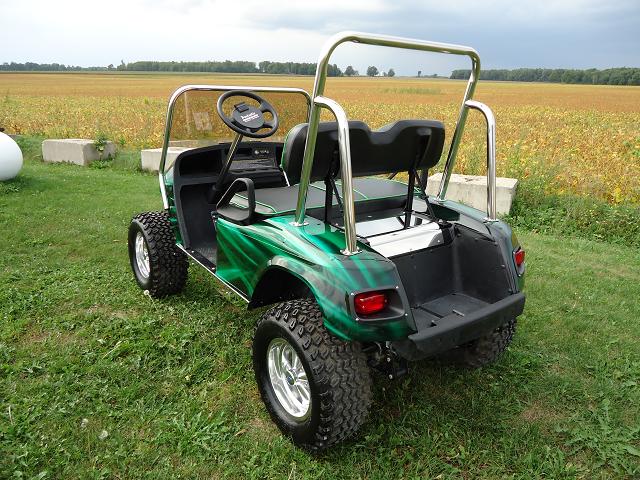 Green Cart - 
6" lift,  GAS POWERED , custom wheels and tires, custom airbrushed body, custom upholstery, head & taillights, roll bars, low rise windshield, stainless steel trim, custom shifter, $ SOLD !!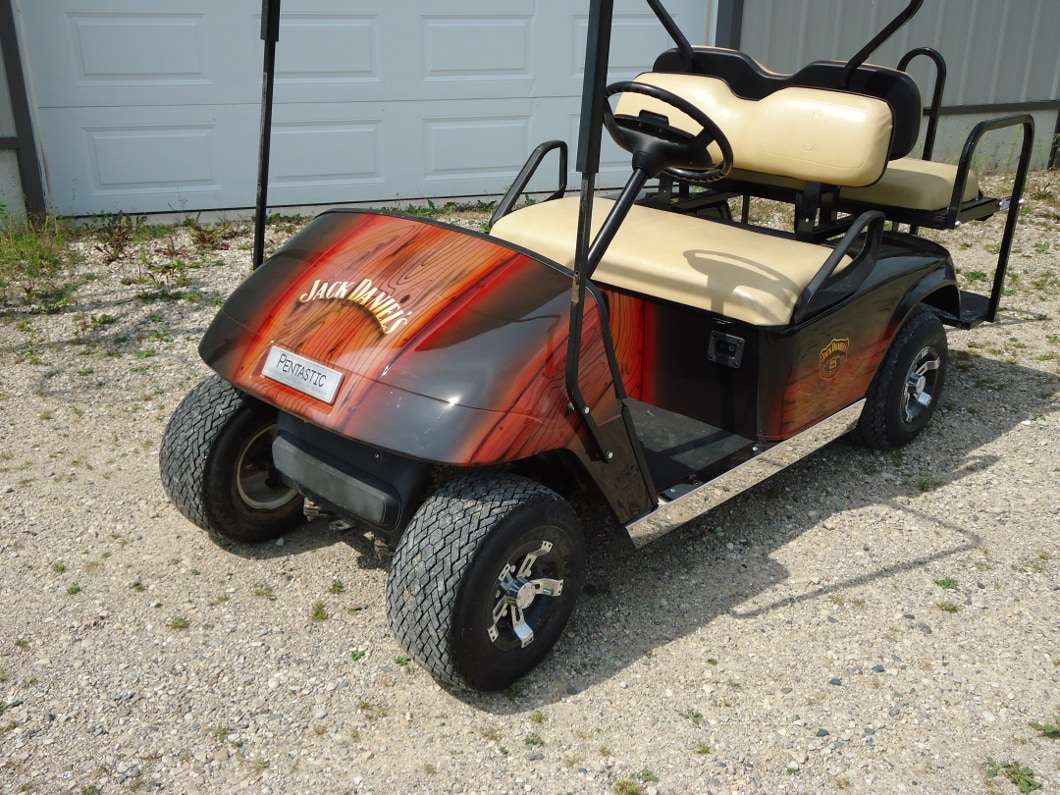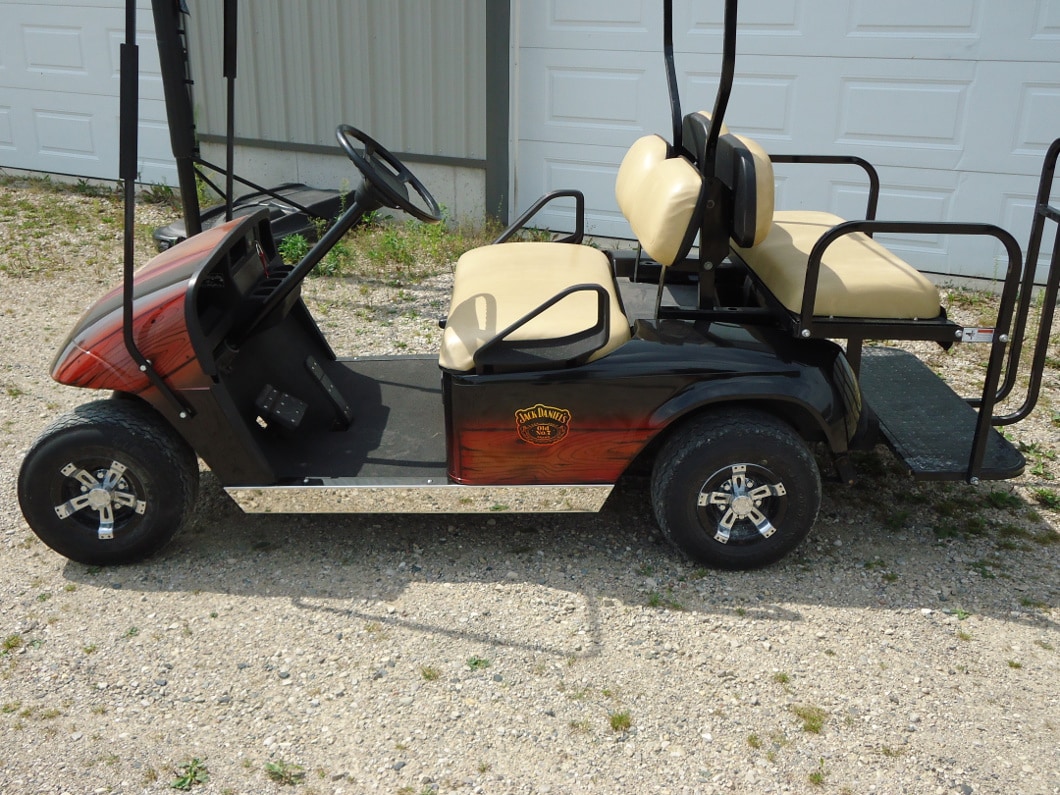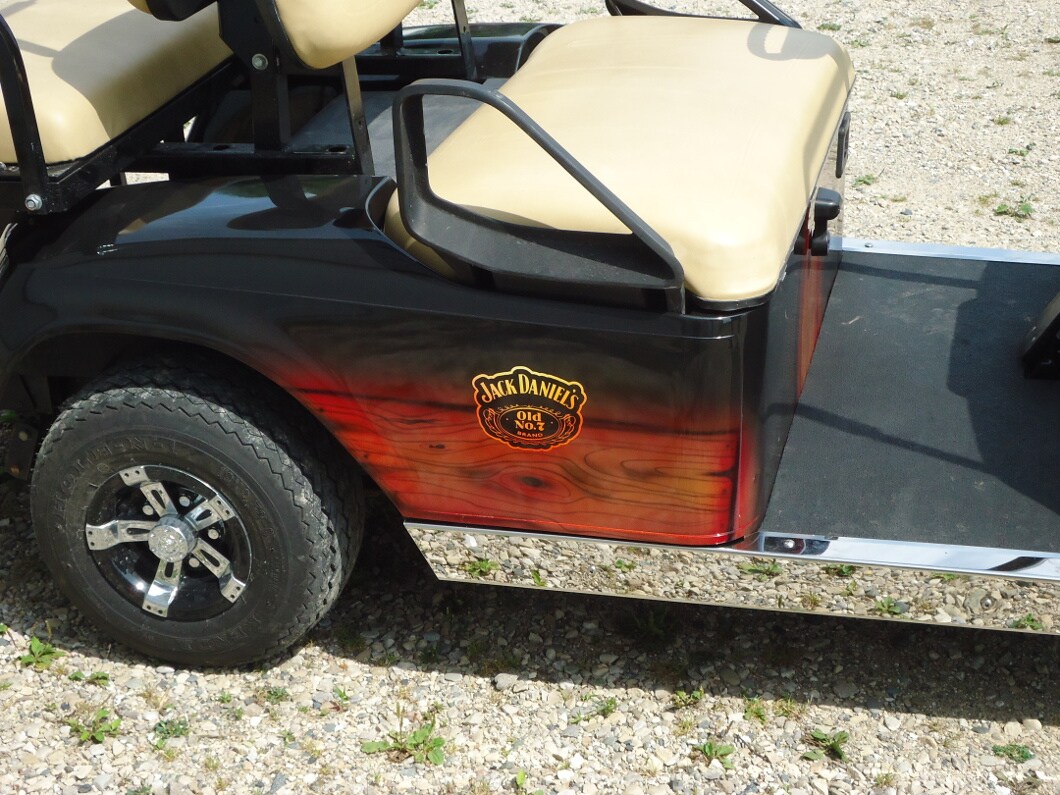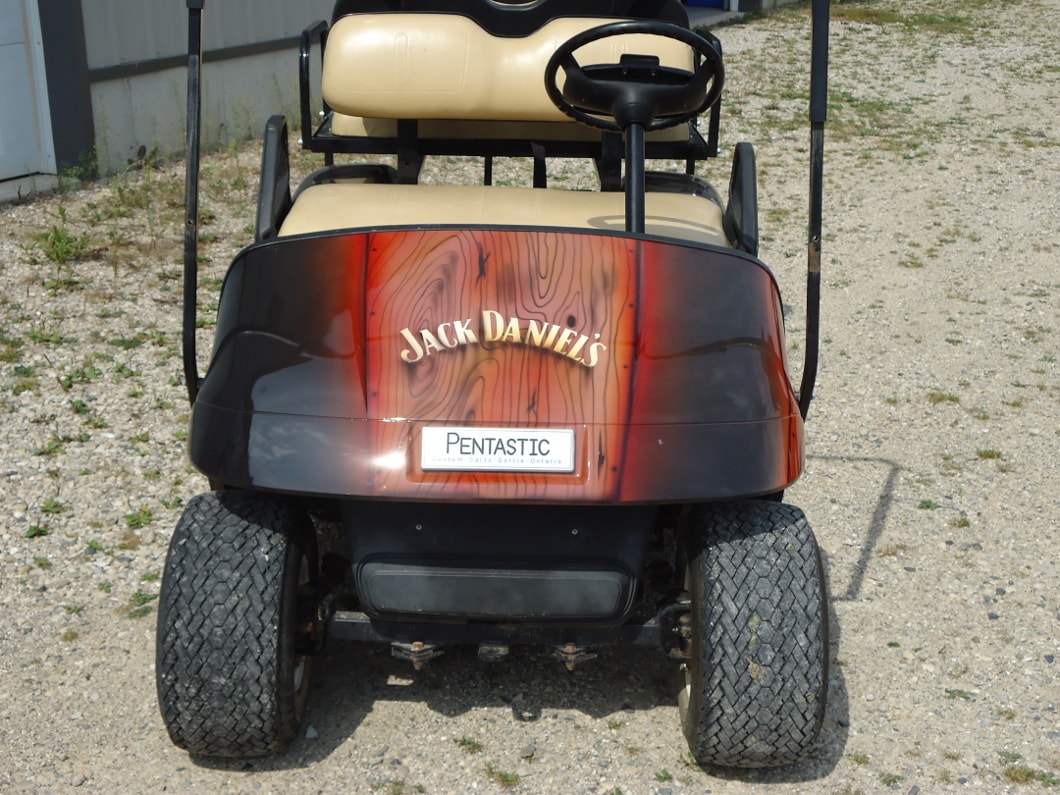 Sold - Jack Daniel's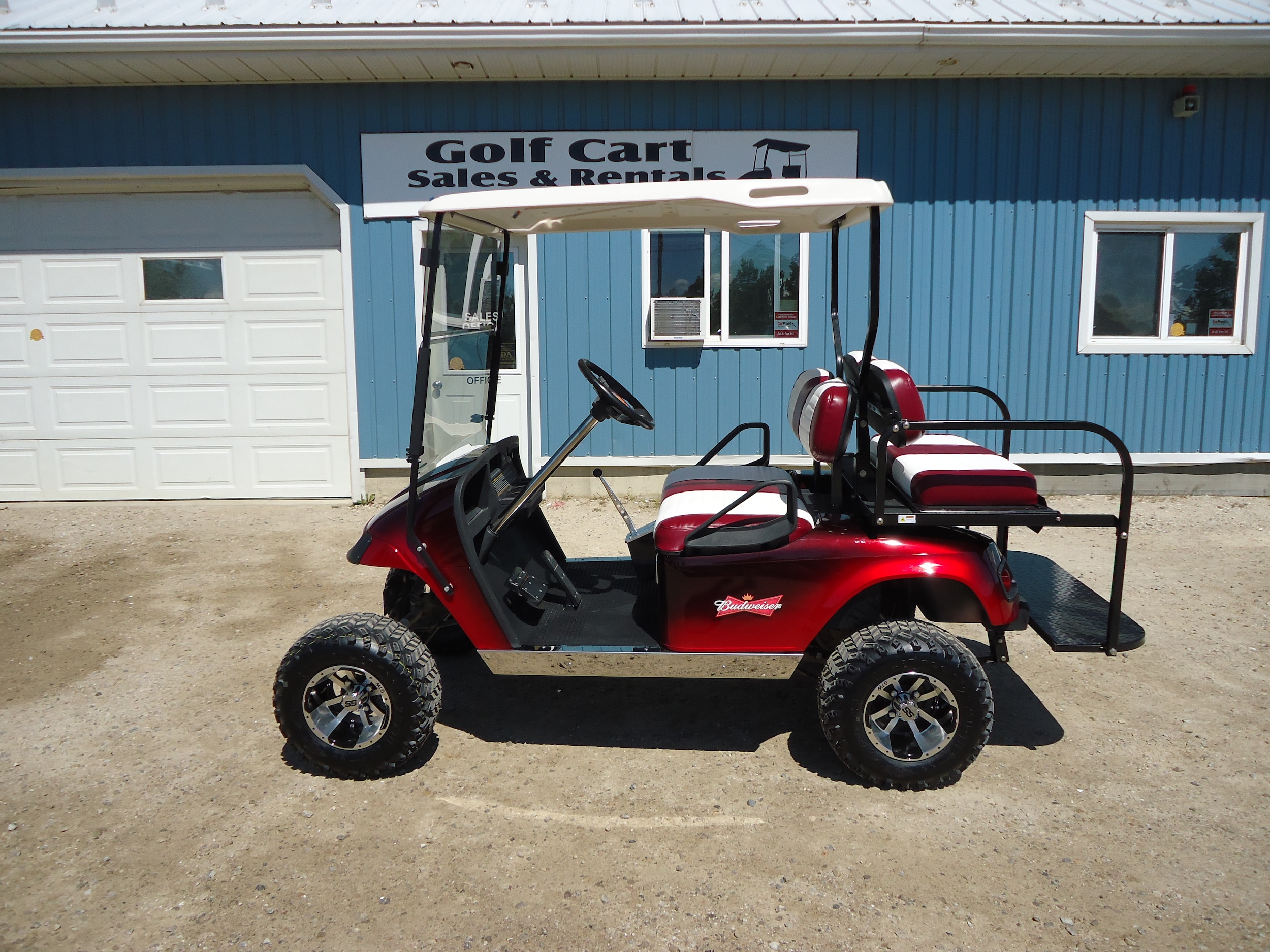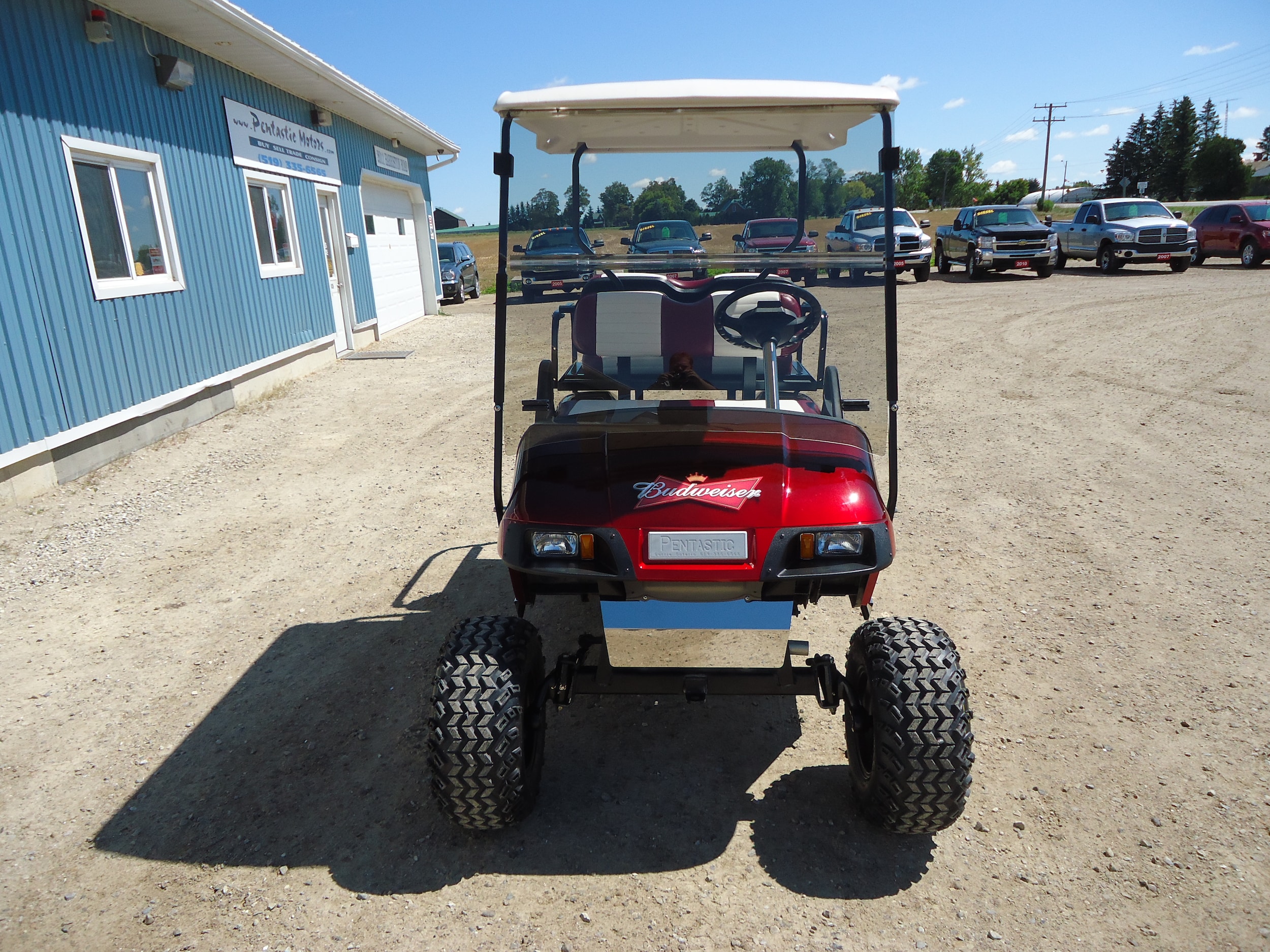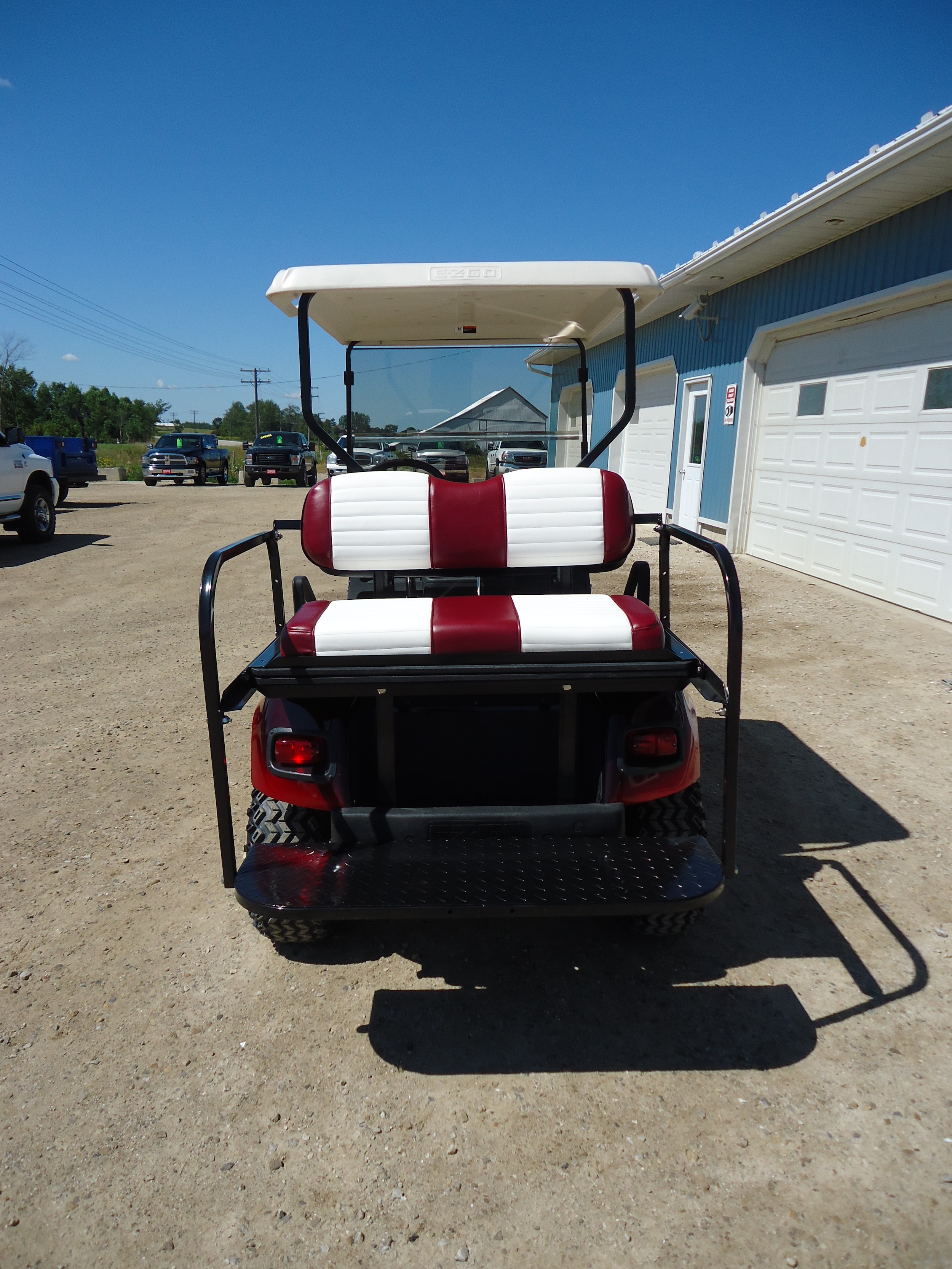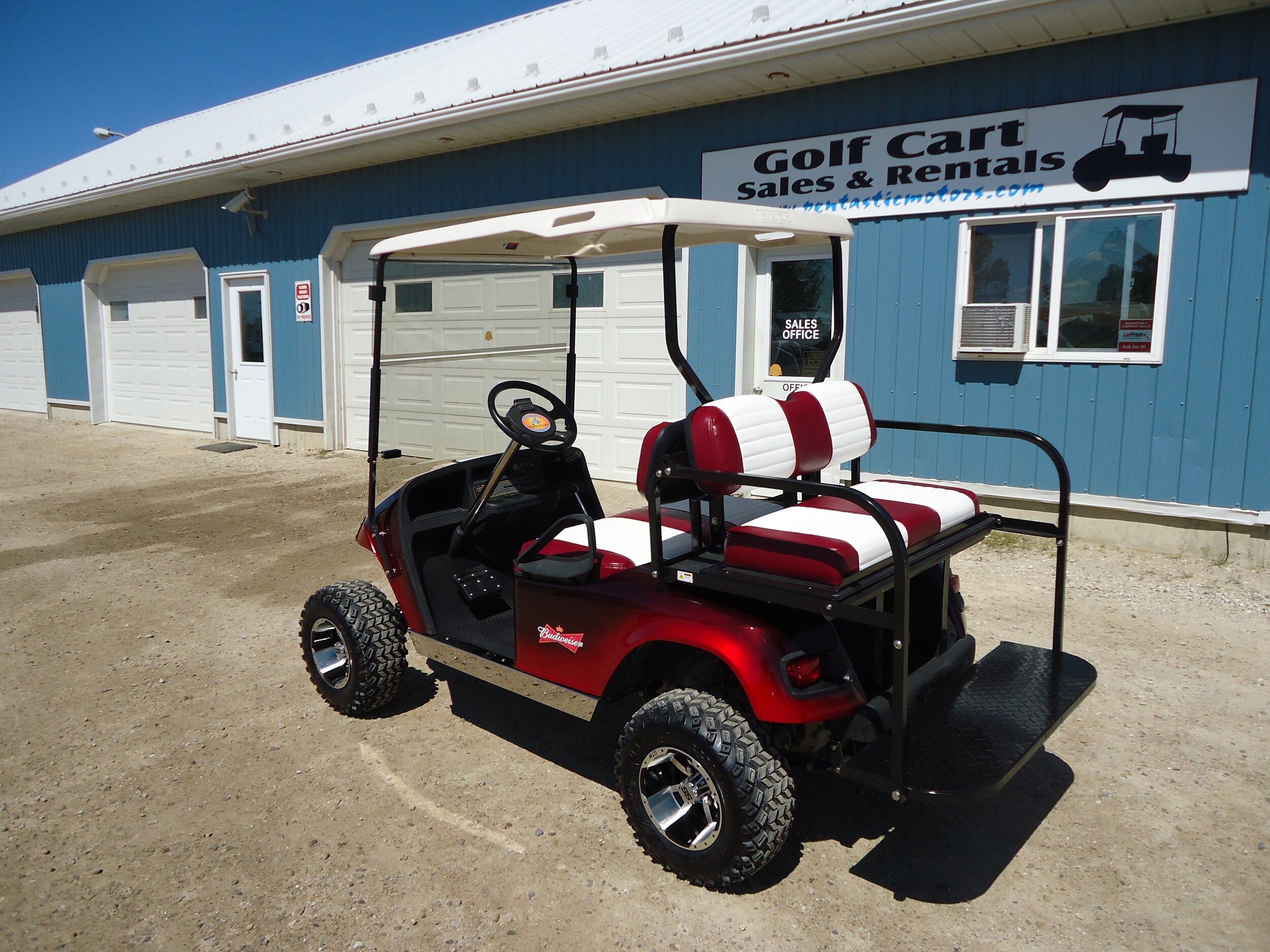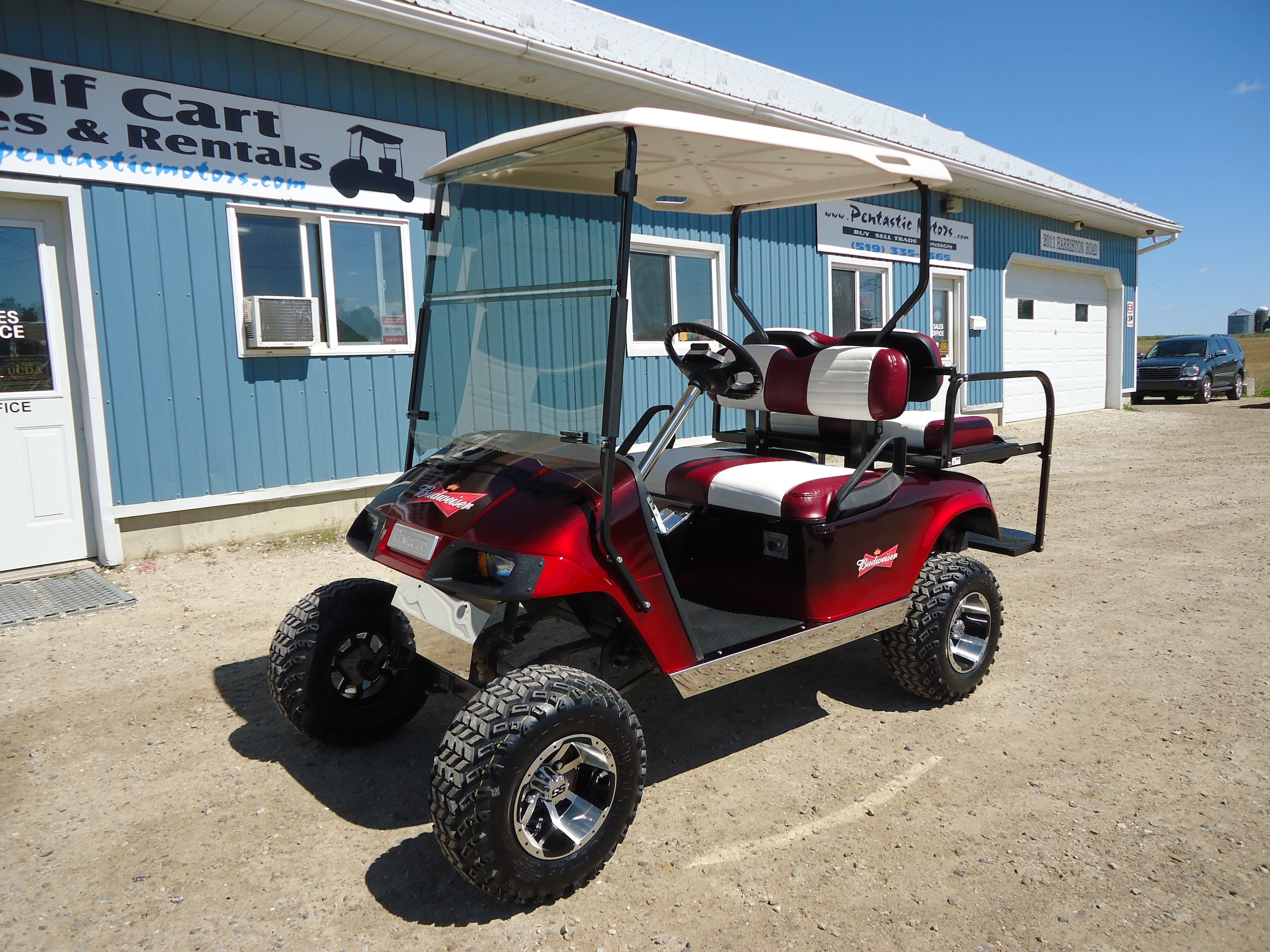 Sold - Budweiser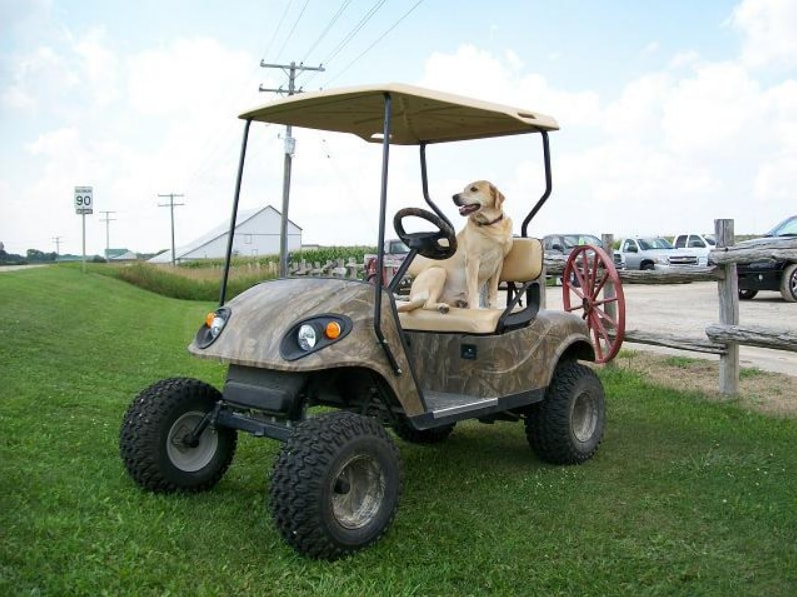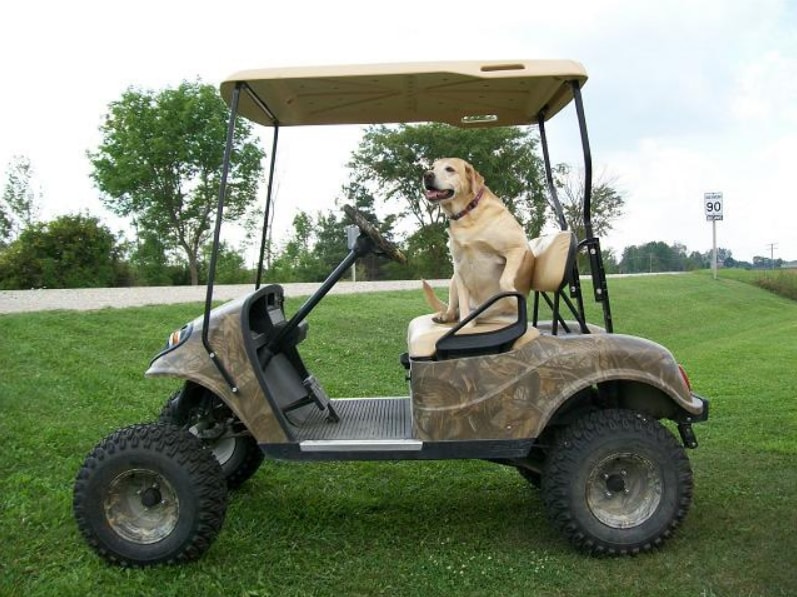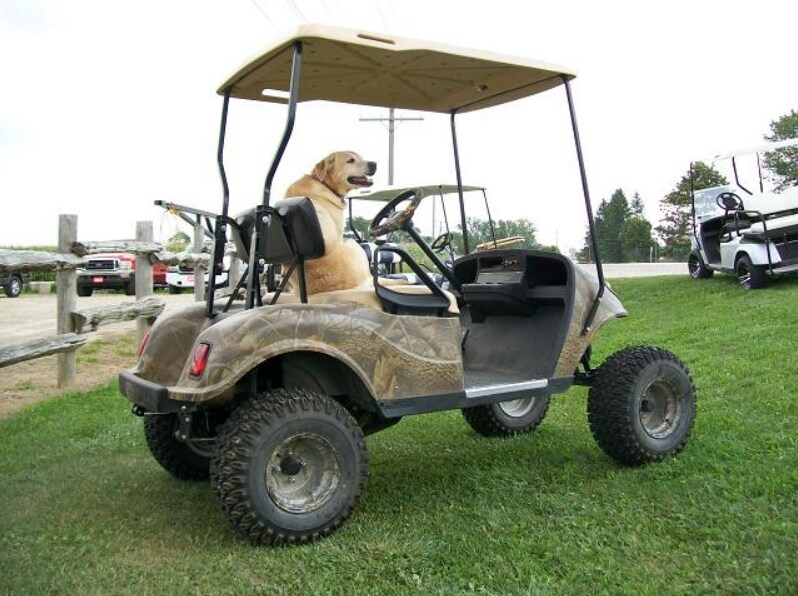 Hunting Cart -
Custom camo body, lift kit, head & taillights, custom camo wheels, off-road tires, Sold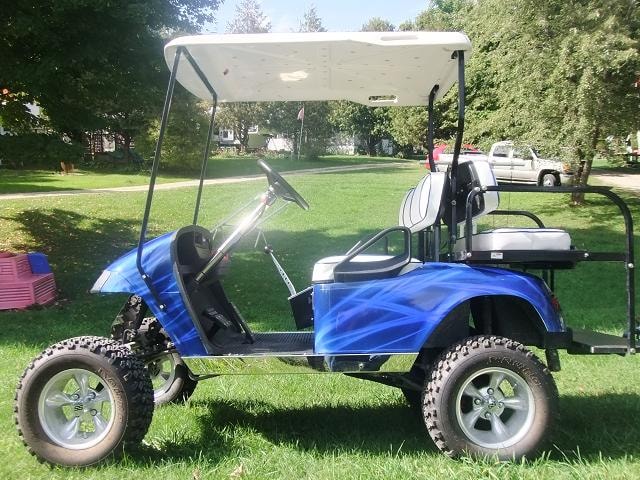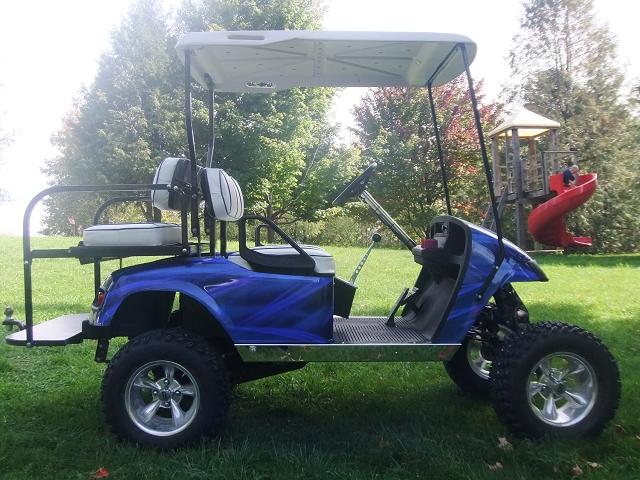 Sold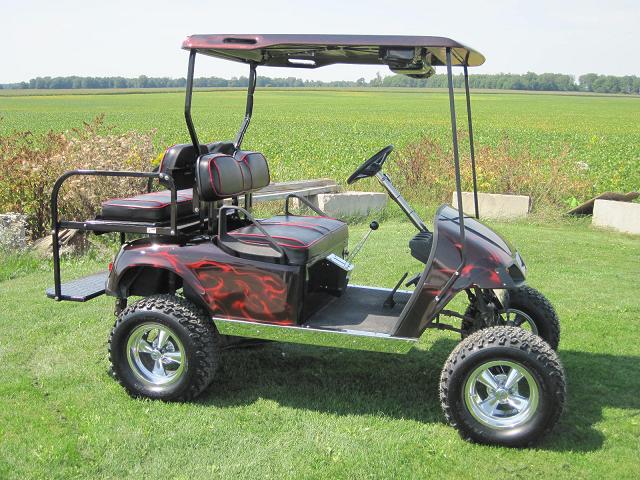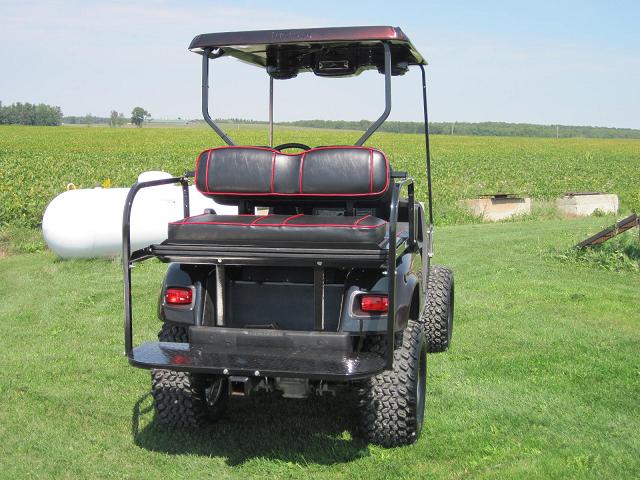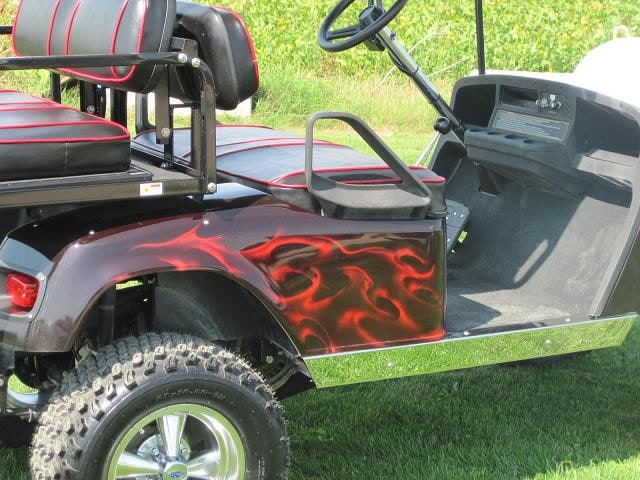 Sold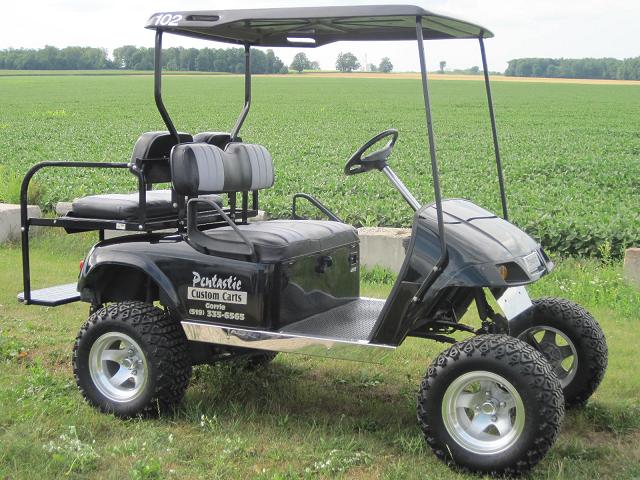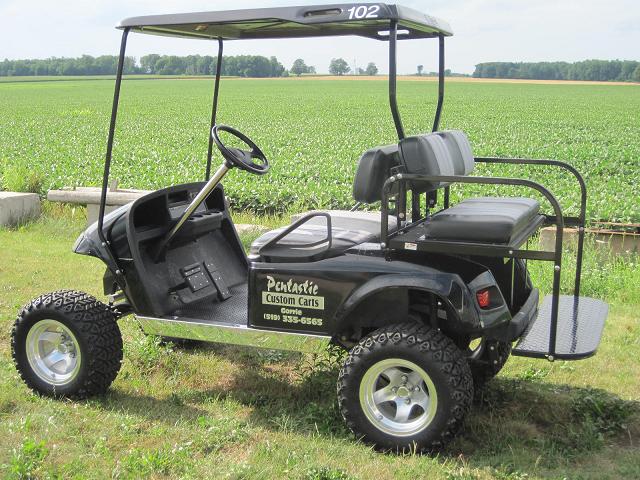 Sold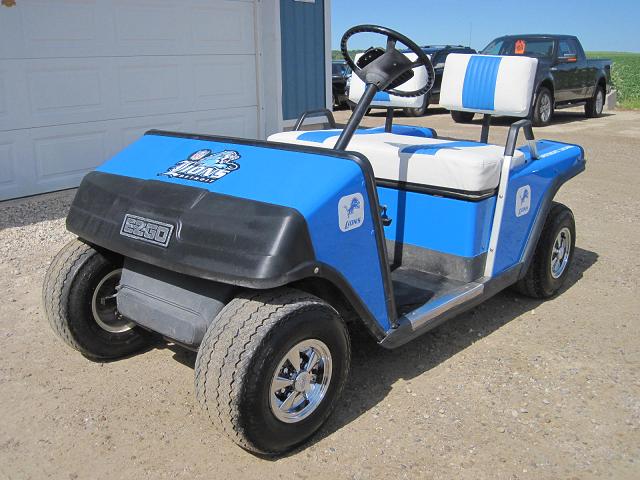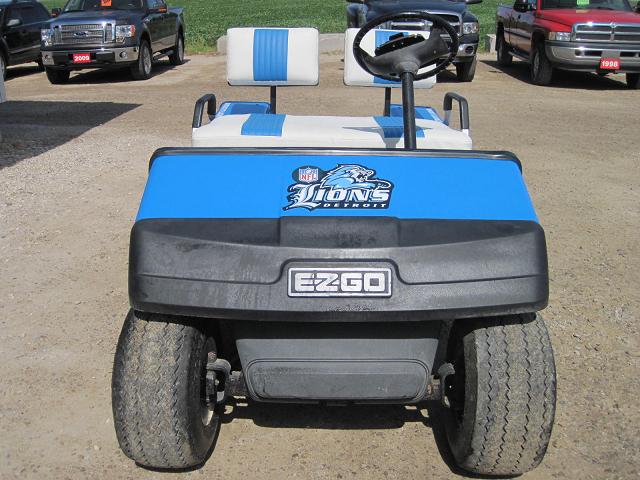 Custom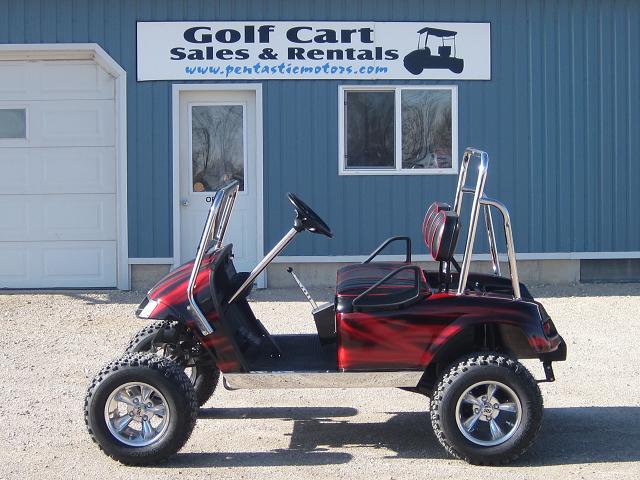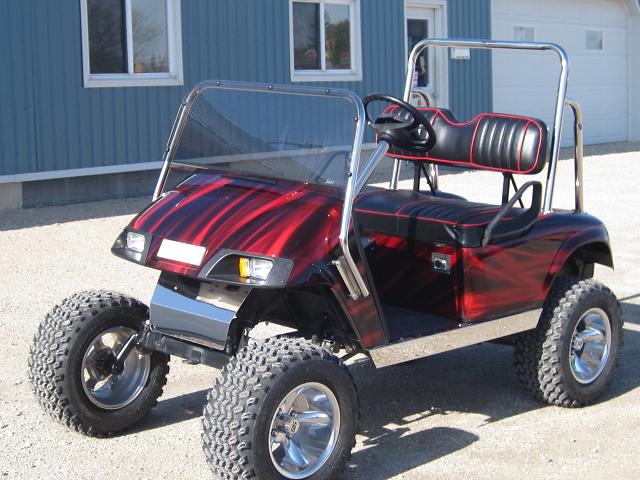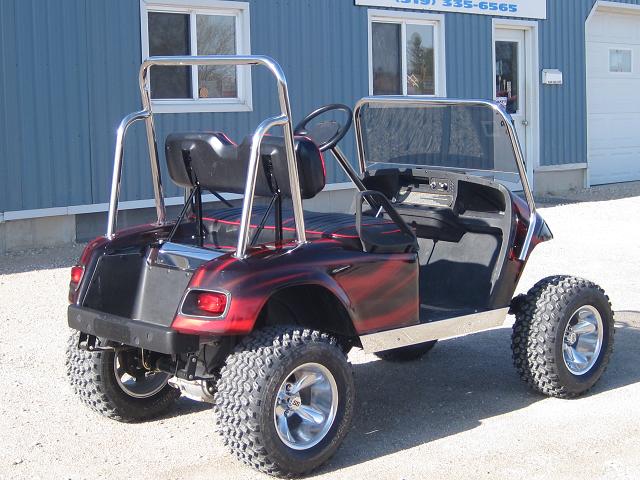 Sold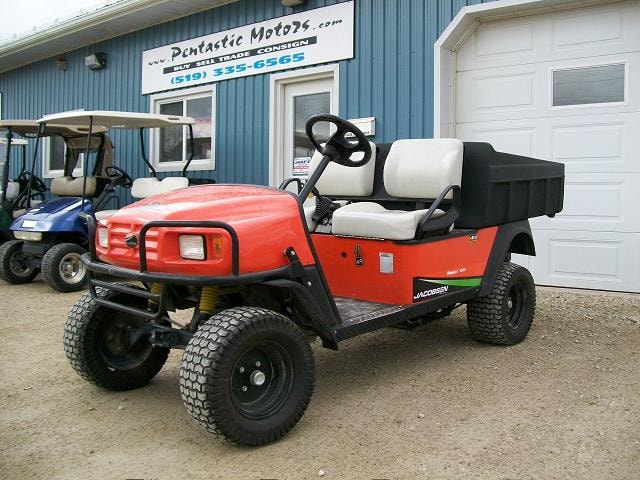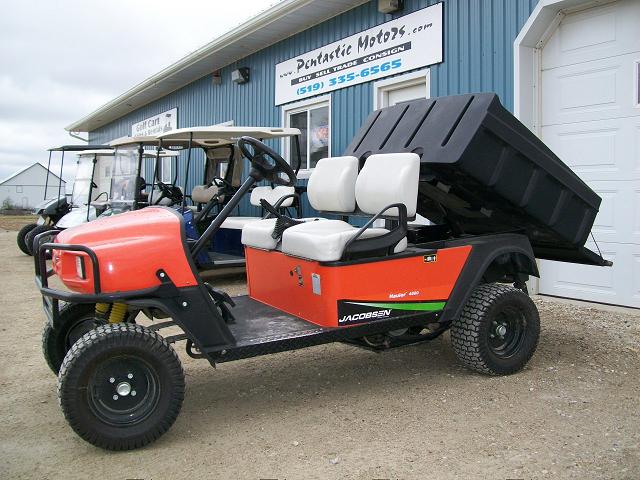 Sold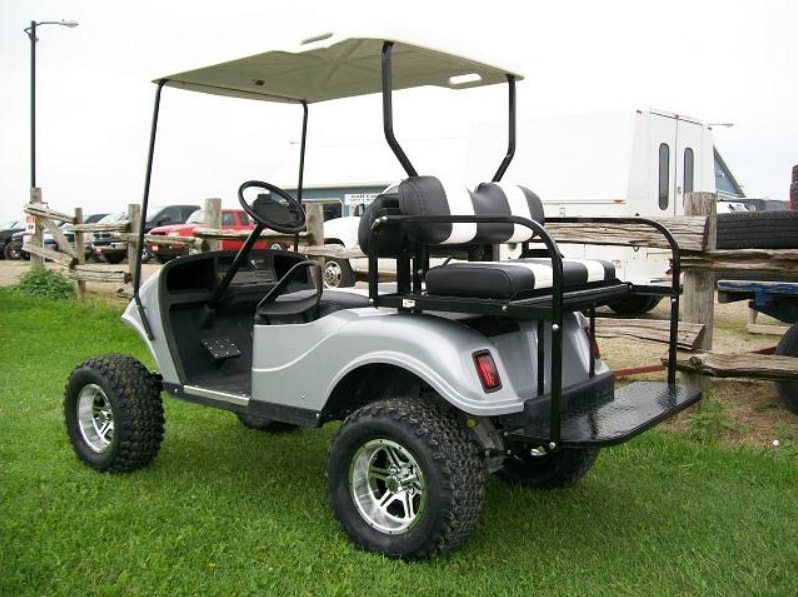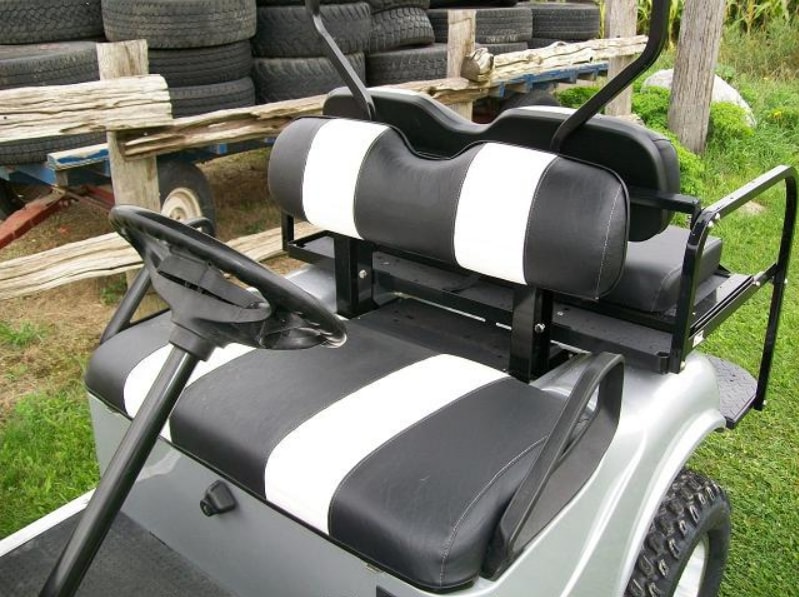 Sold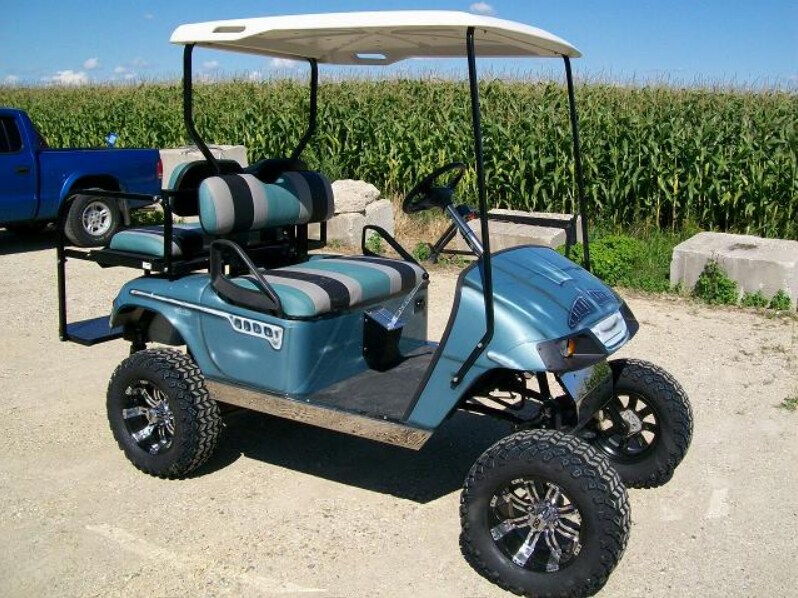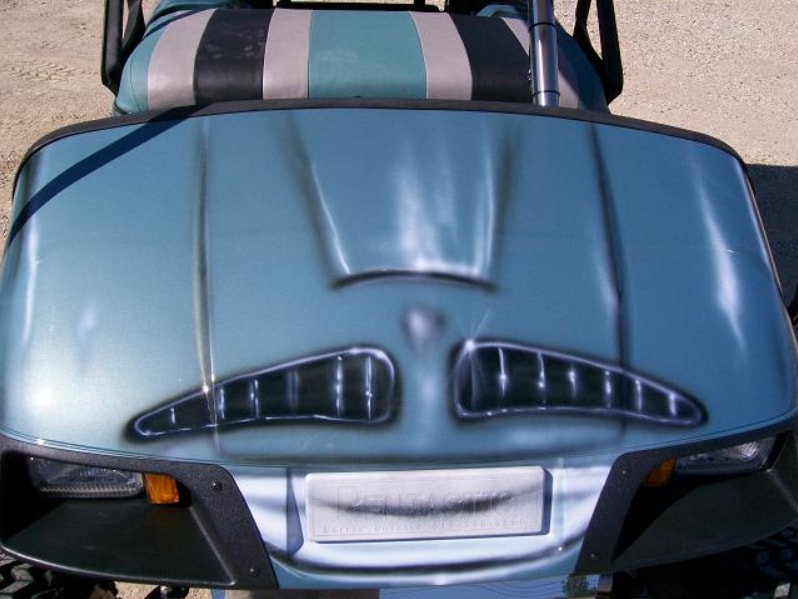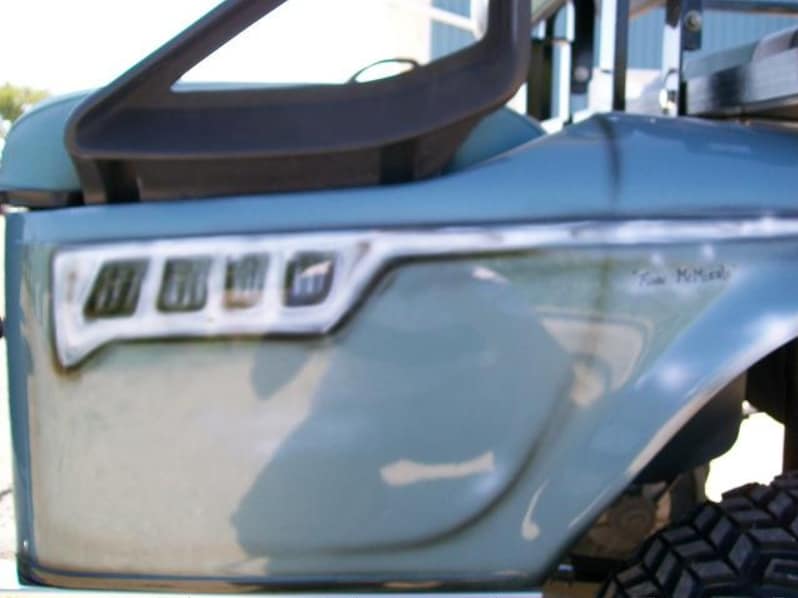 Sold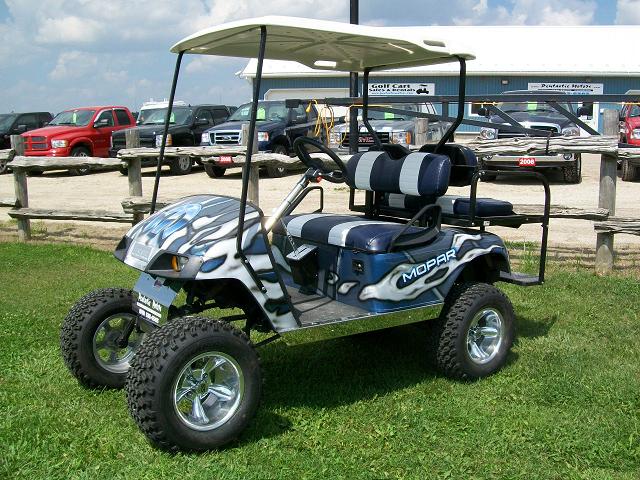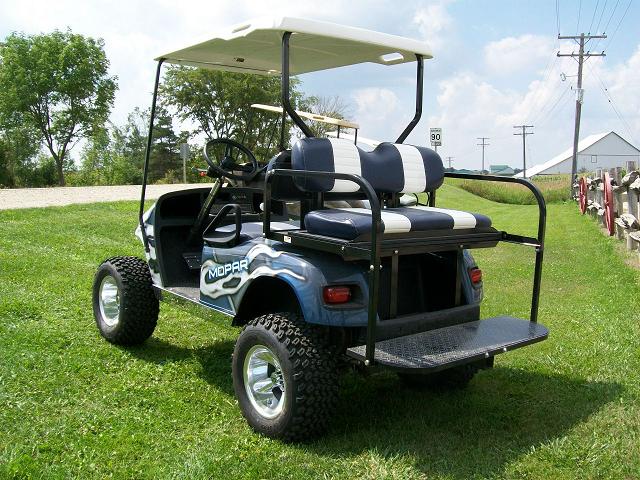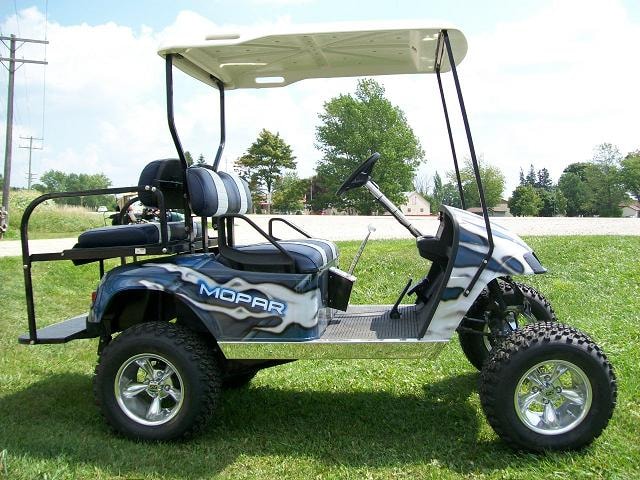 Sold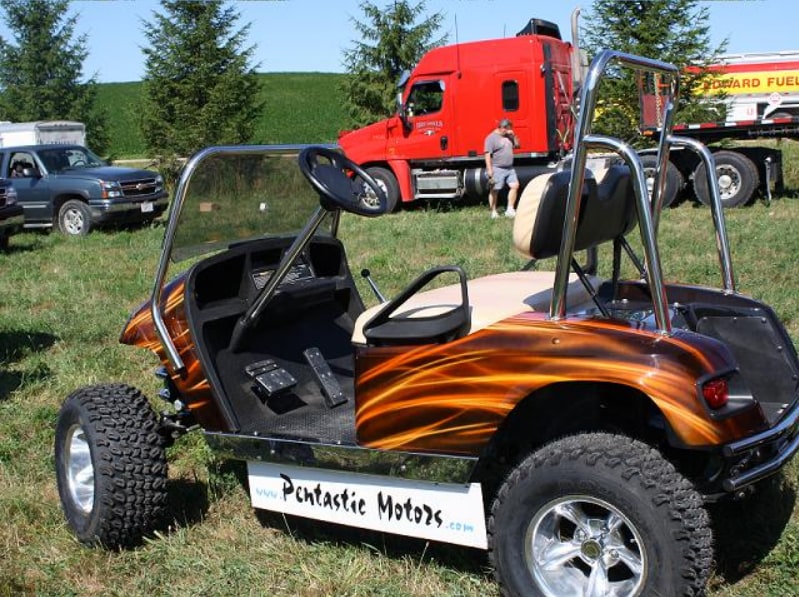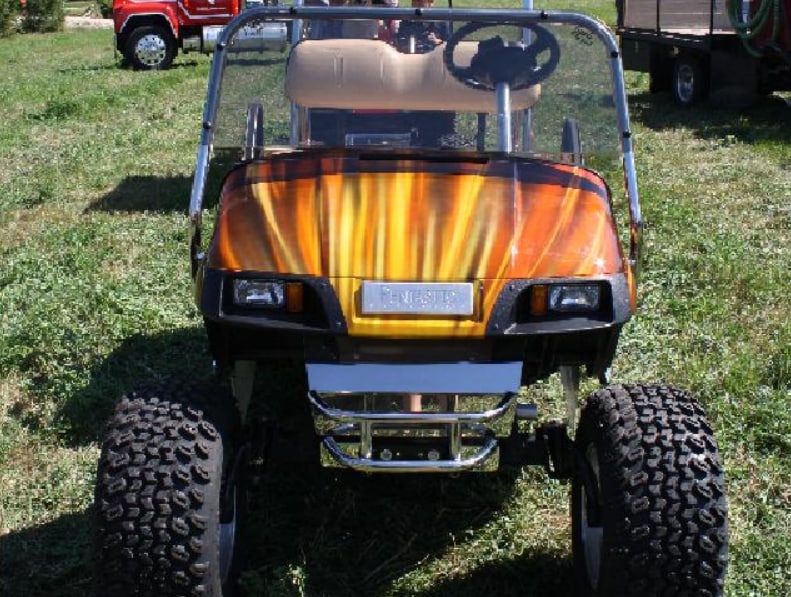 Sold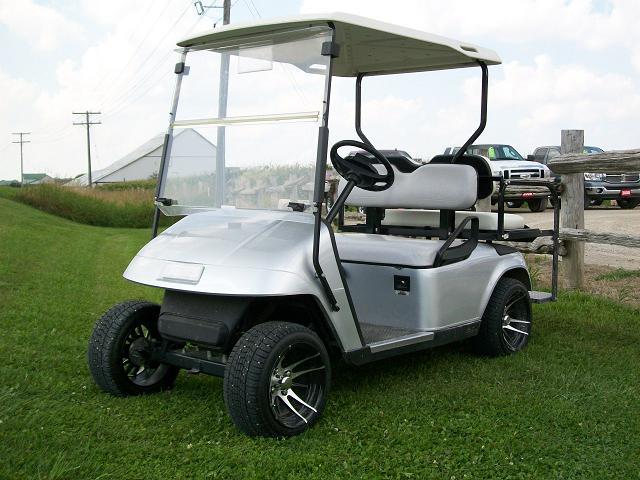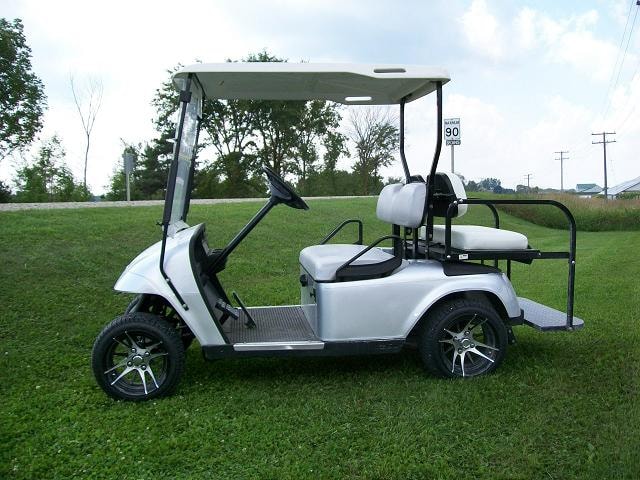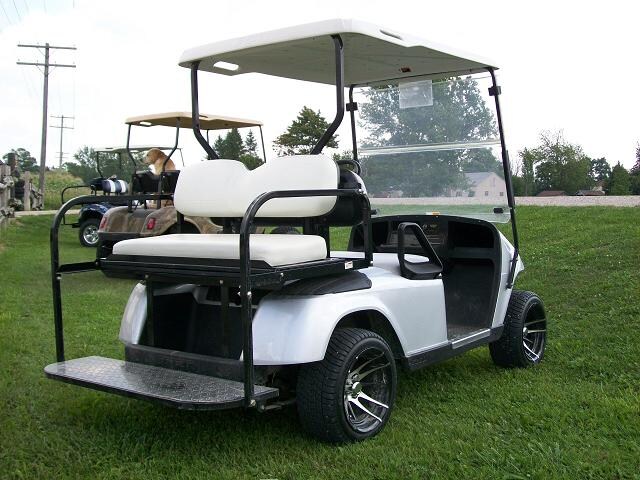 Sold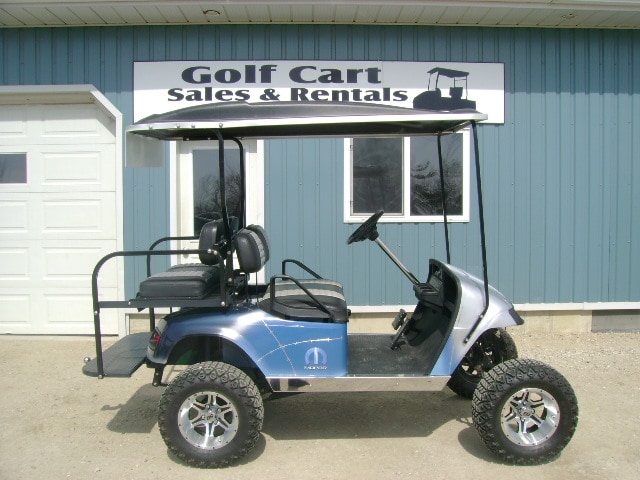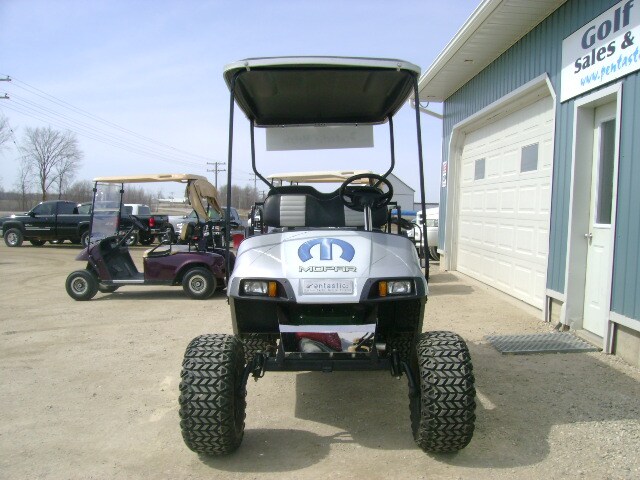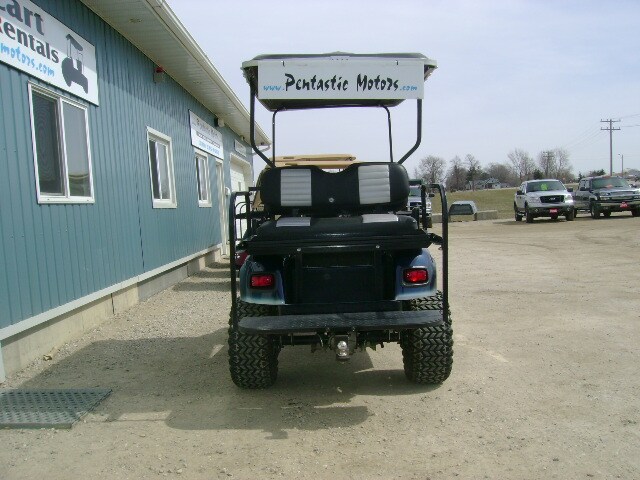 Sold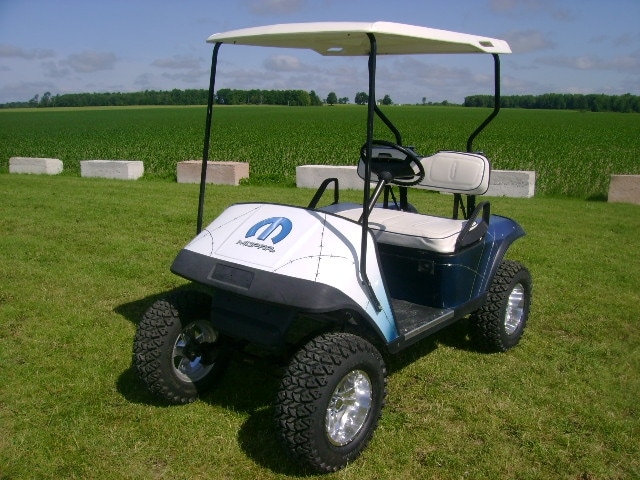 Sold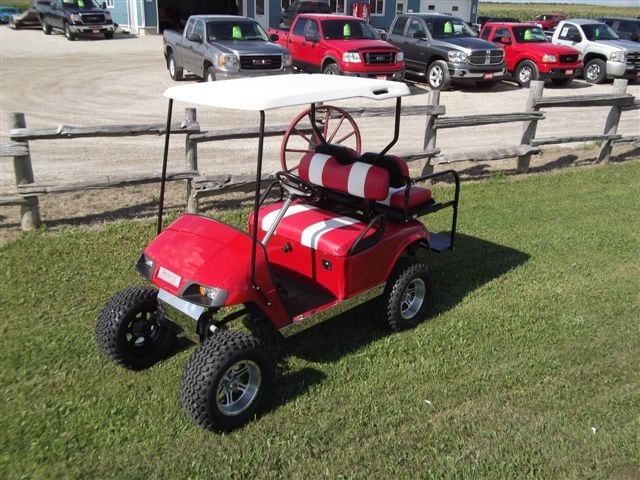 Sold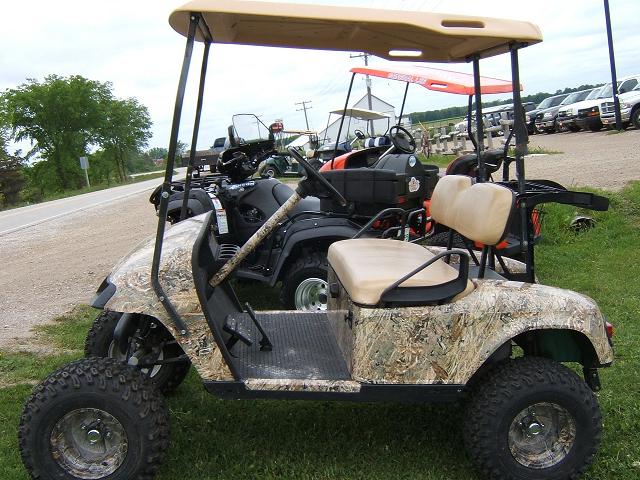 Sold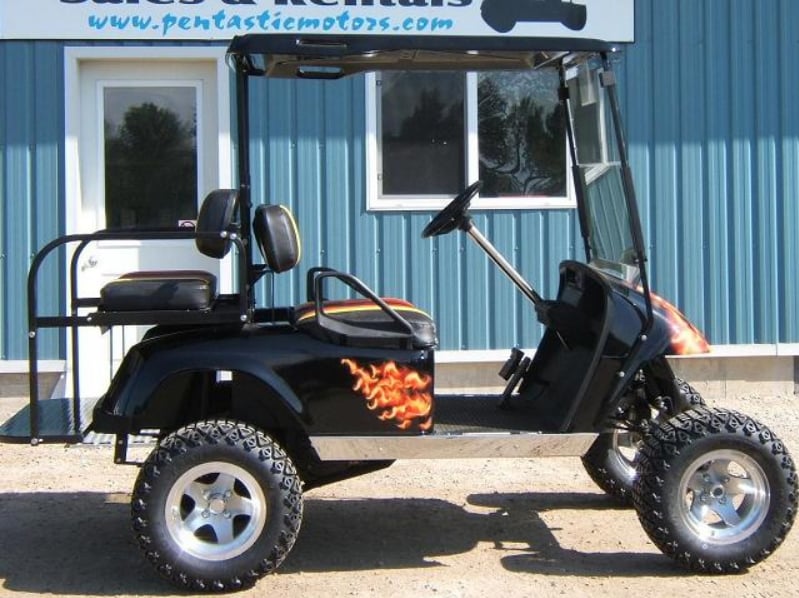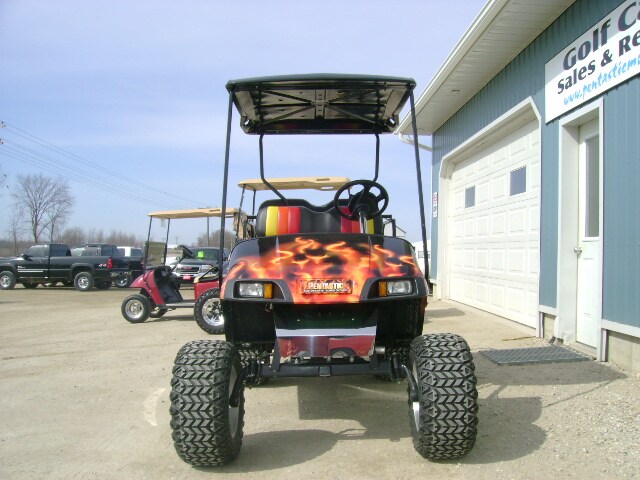 Sold